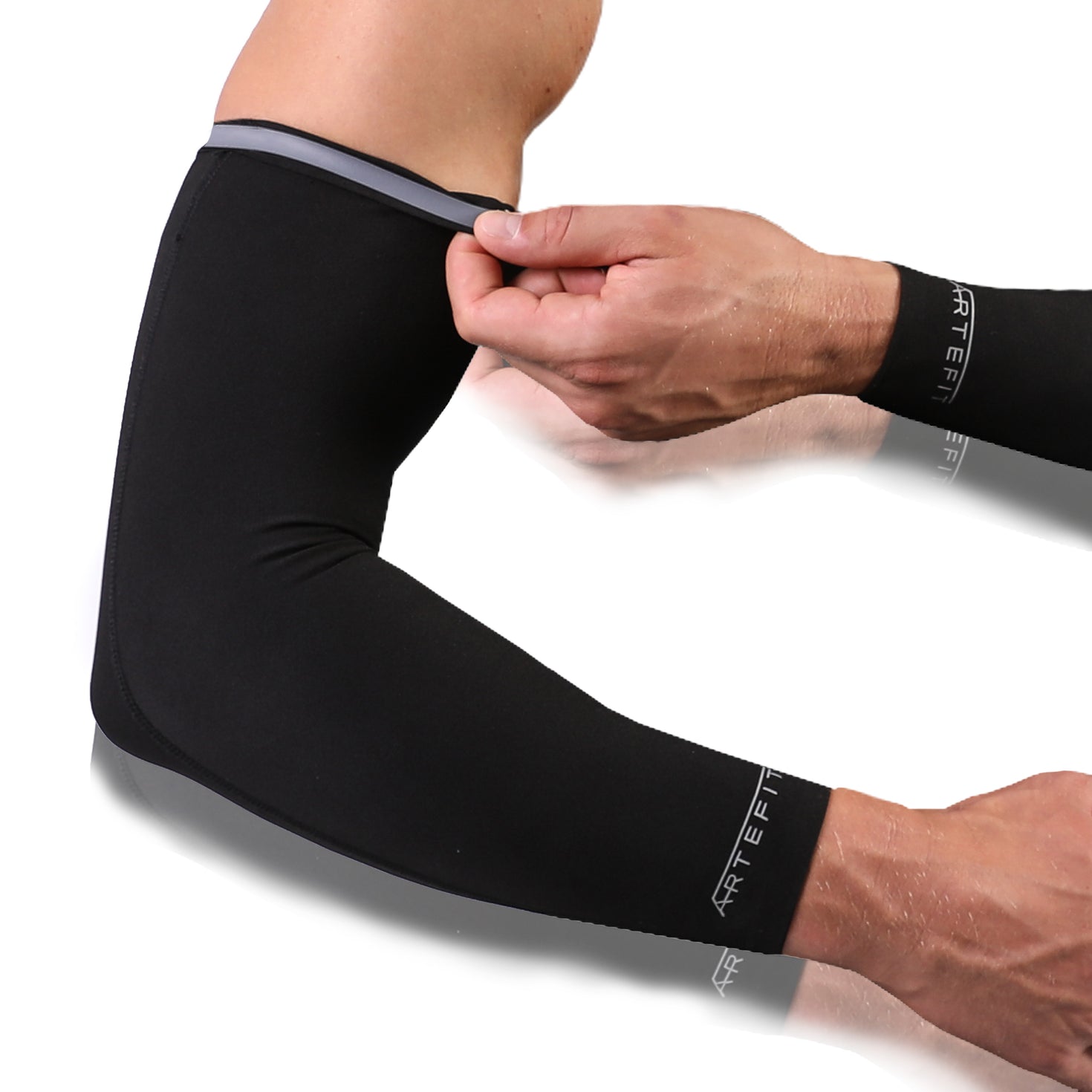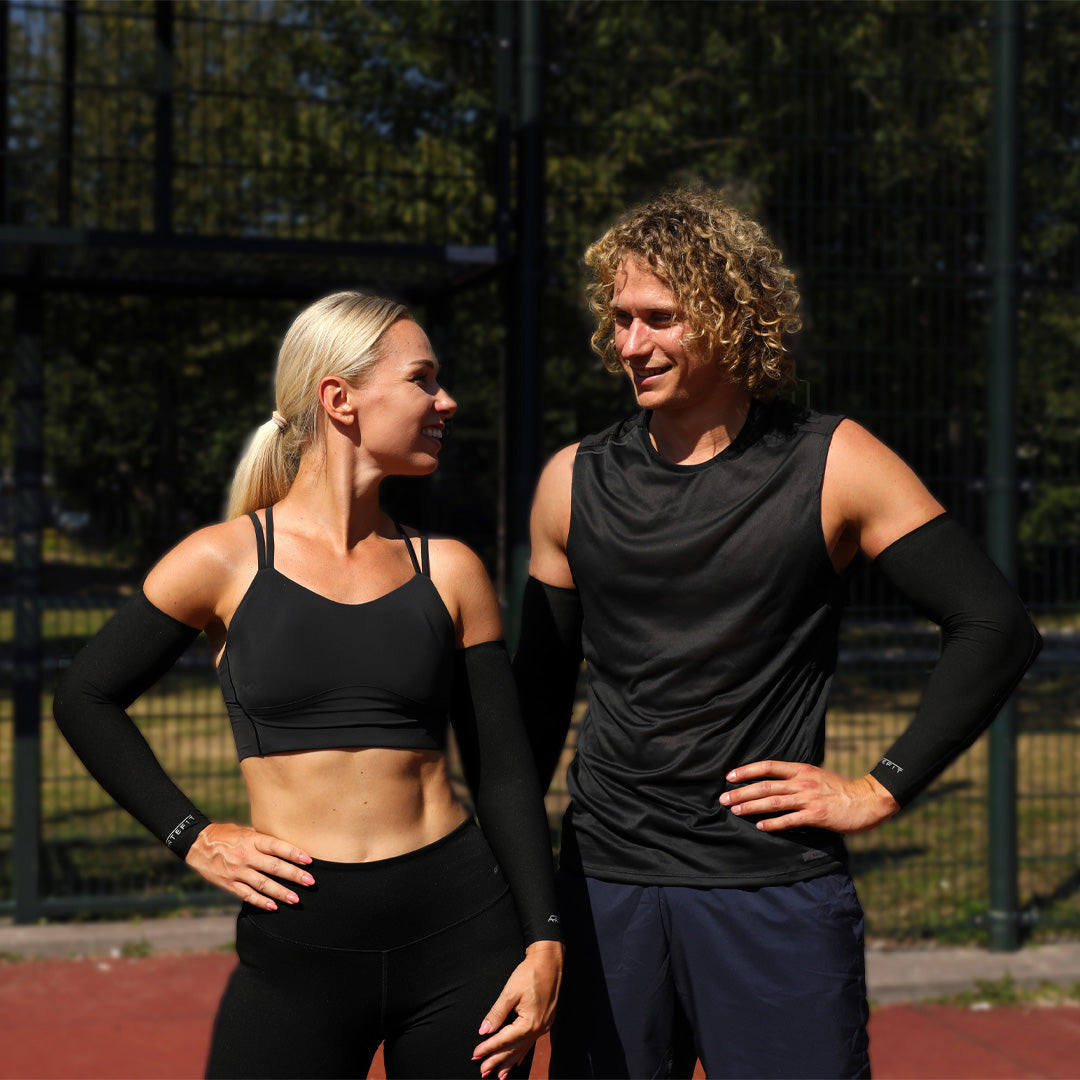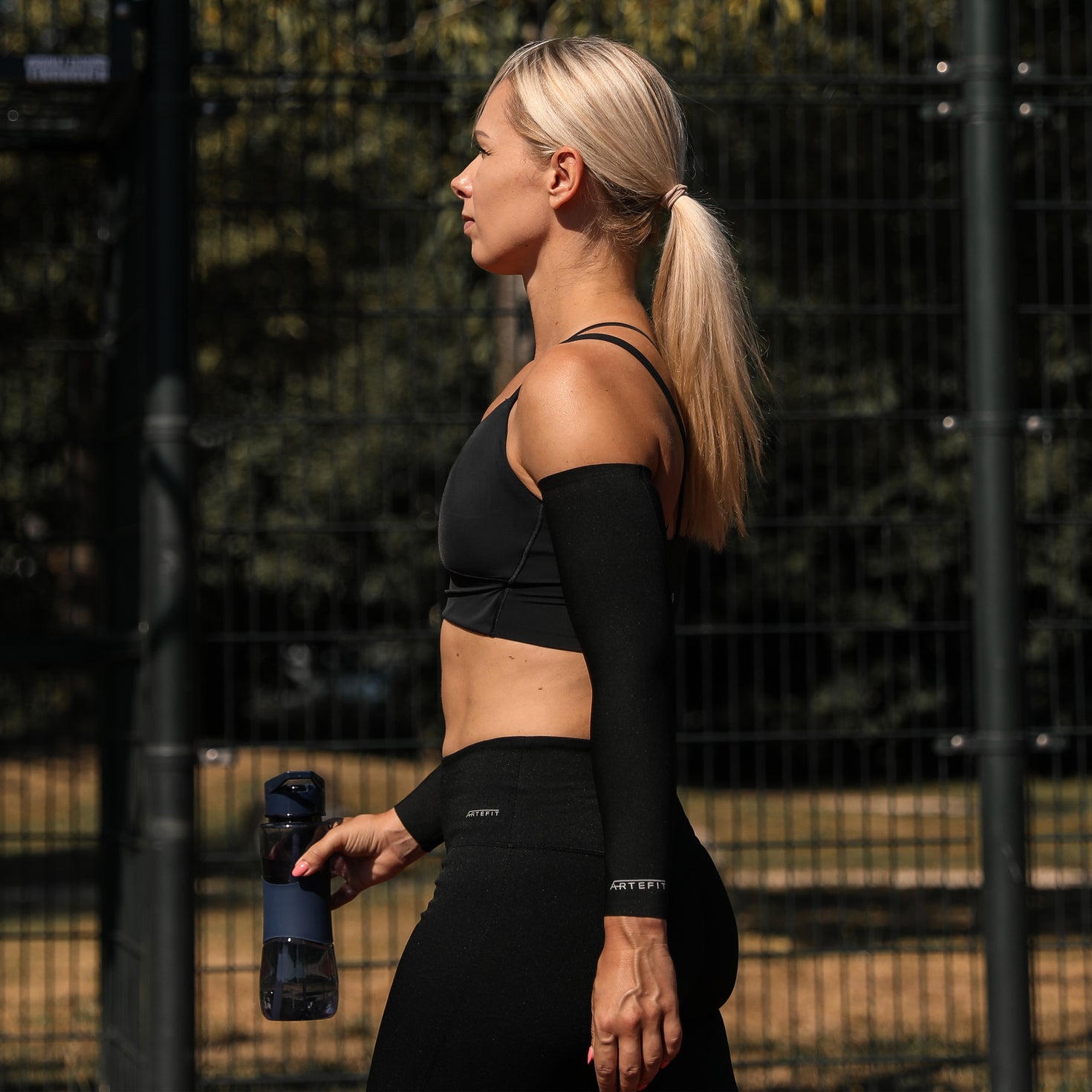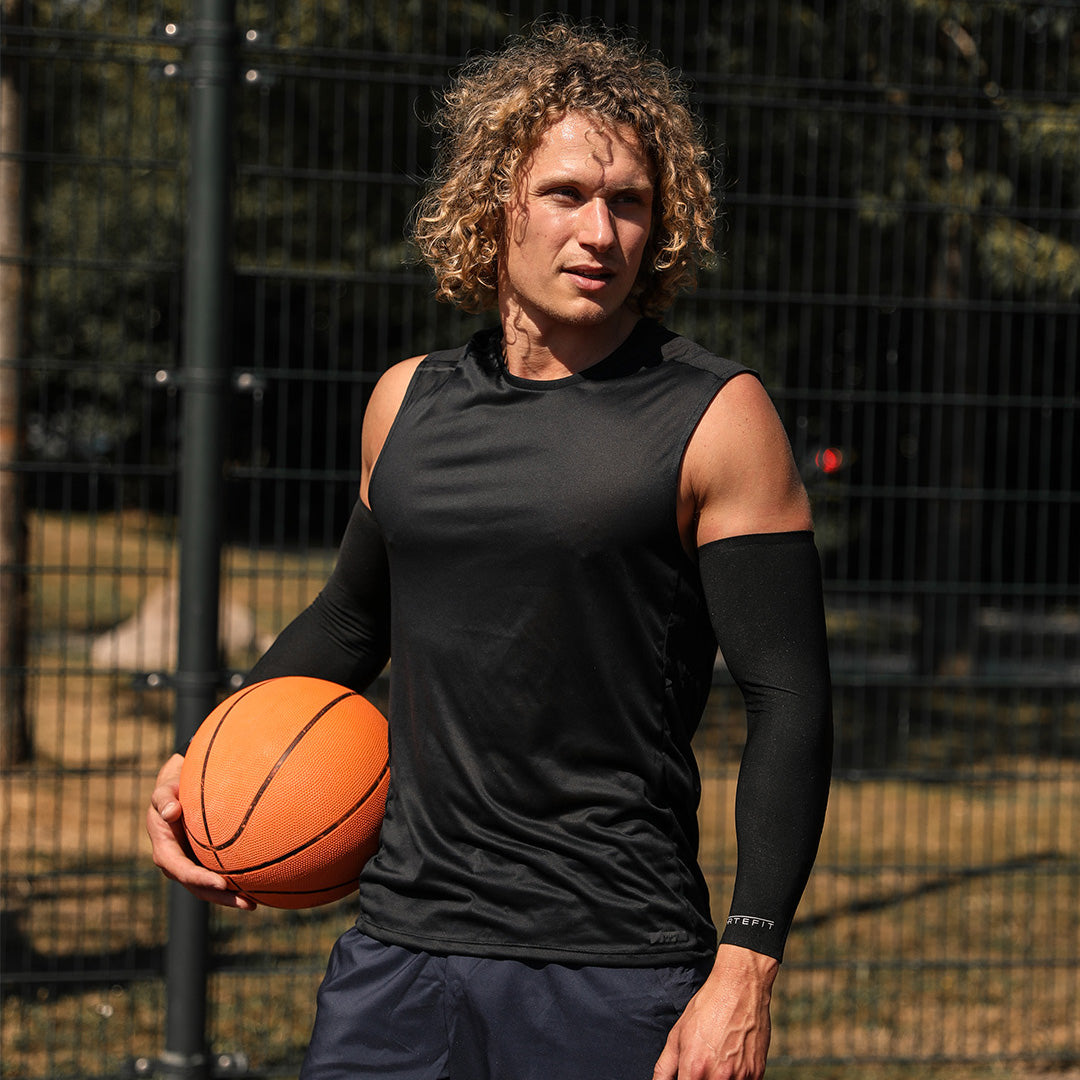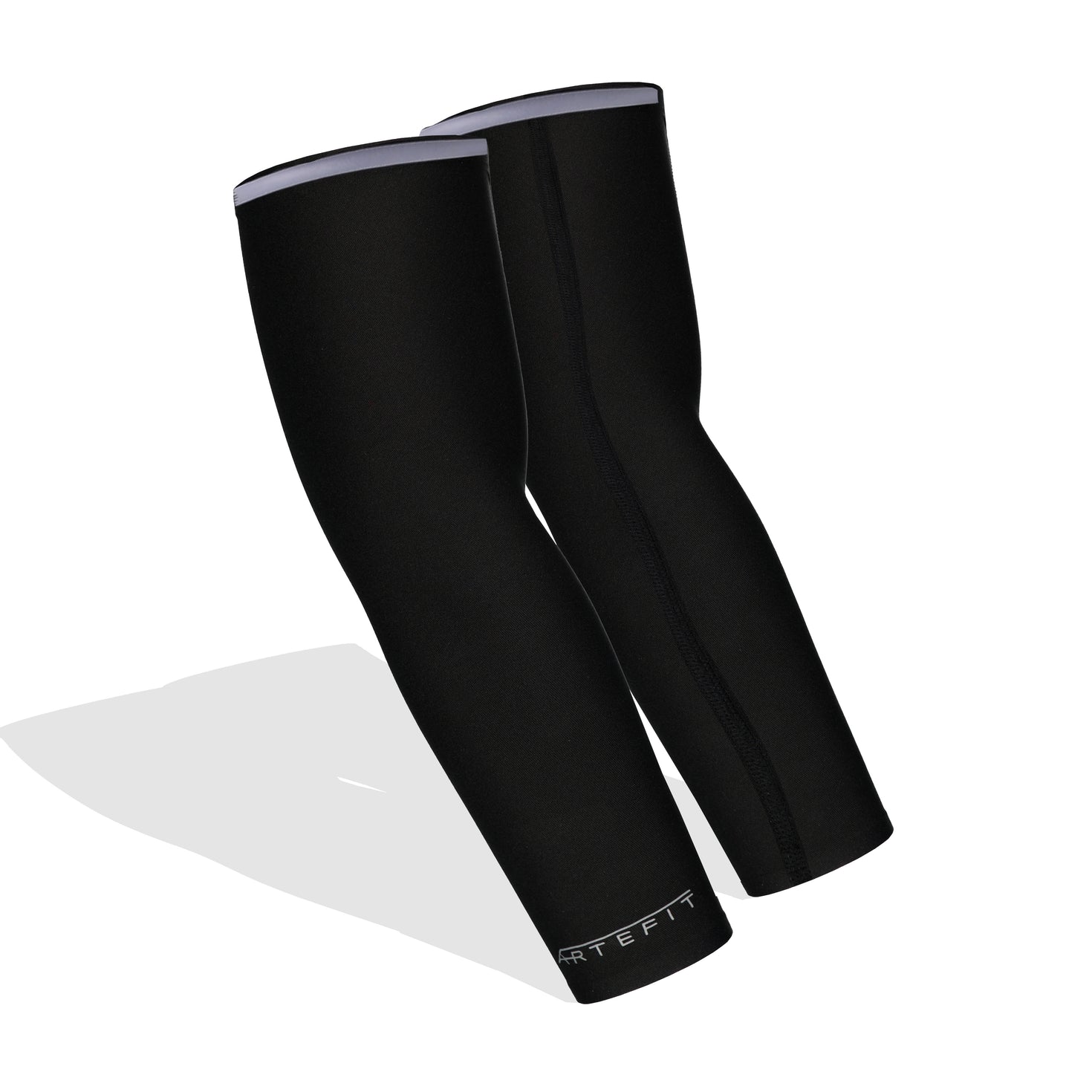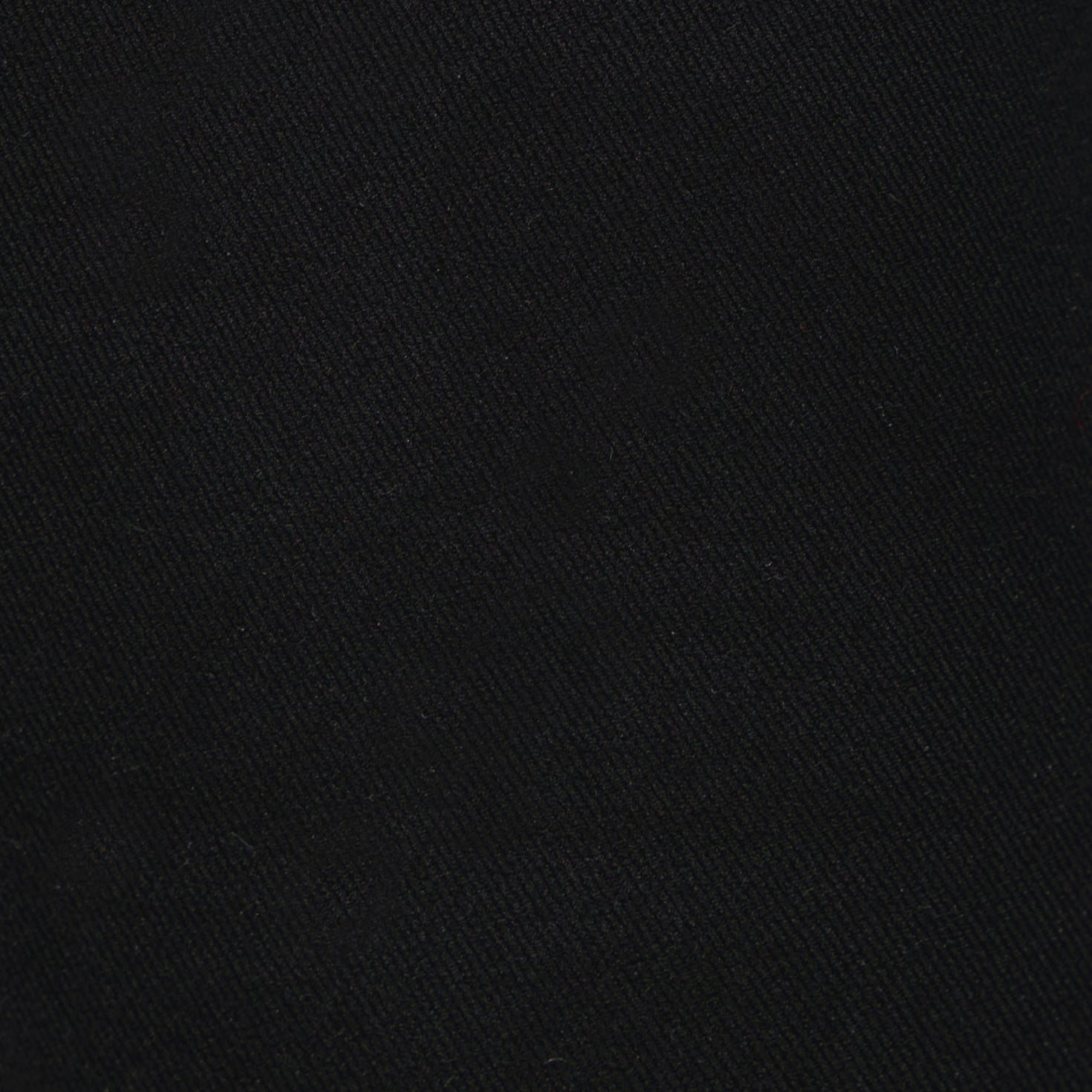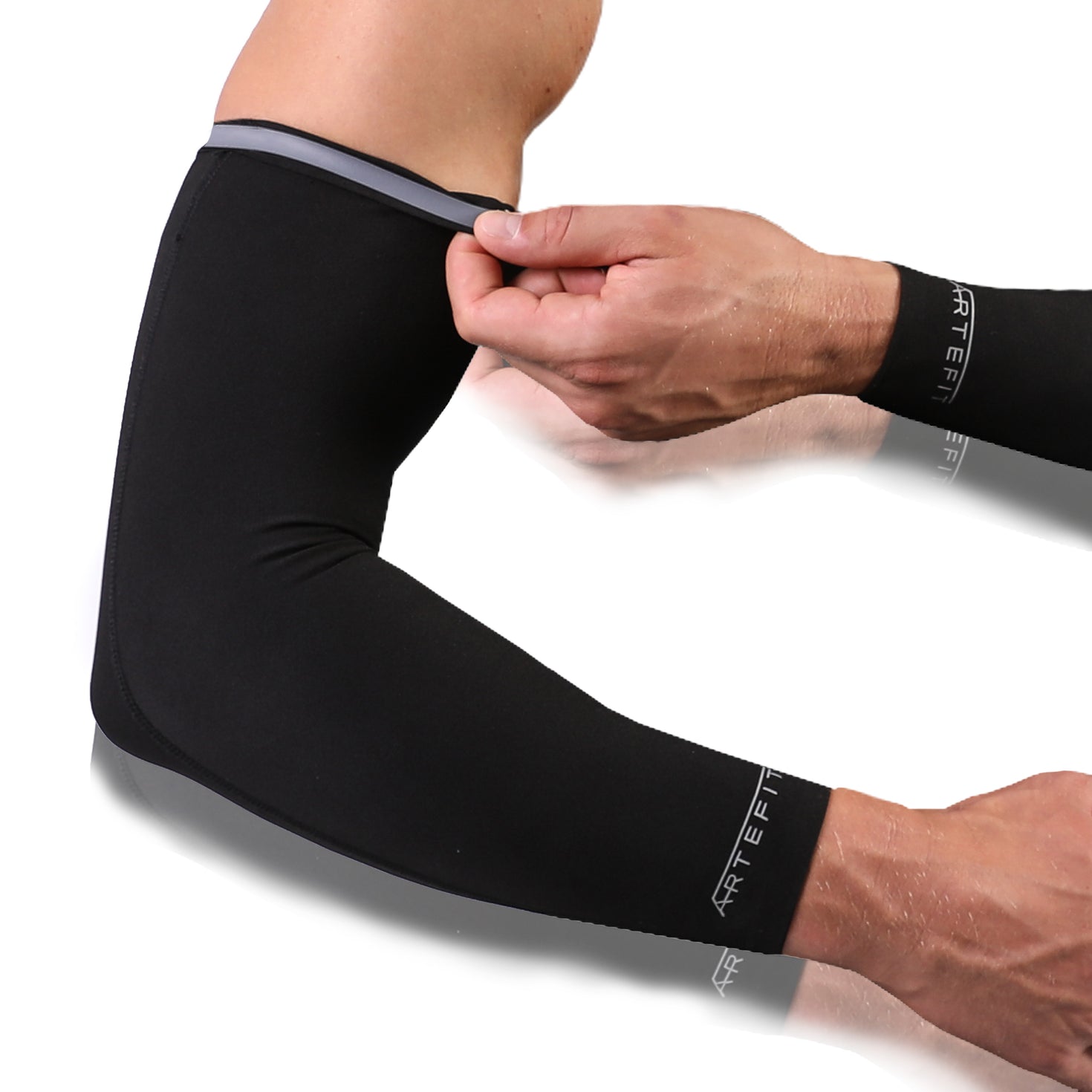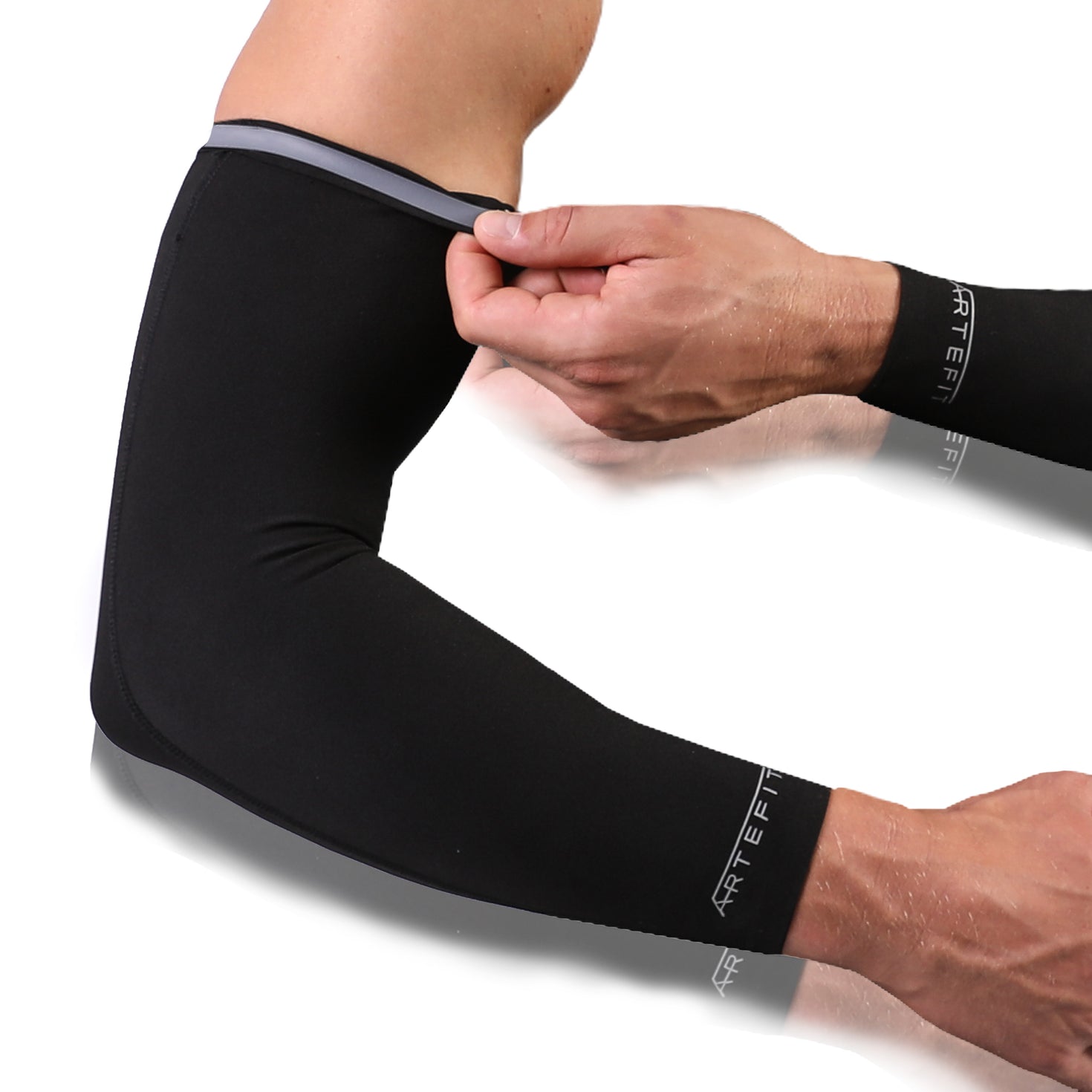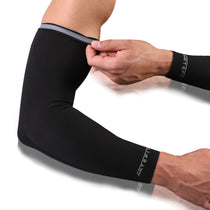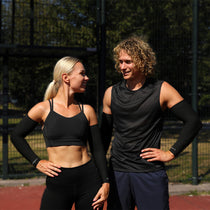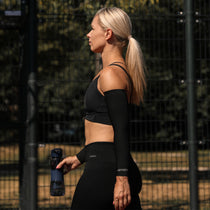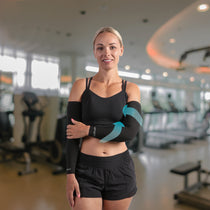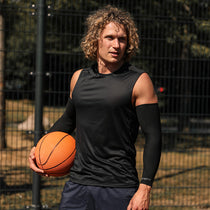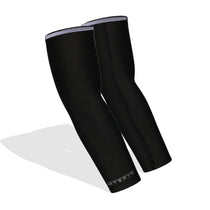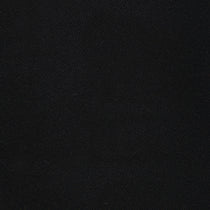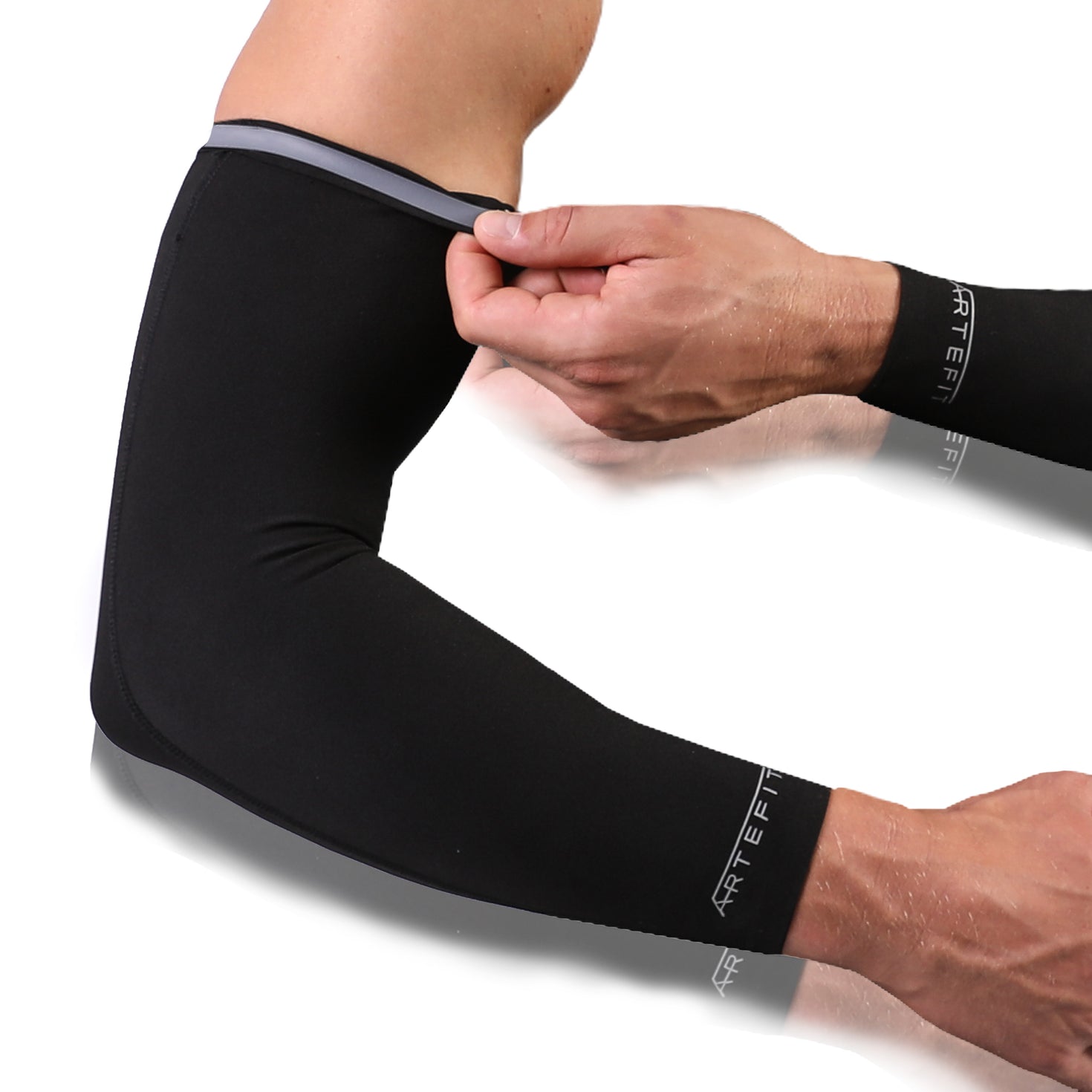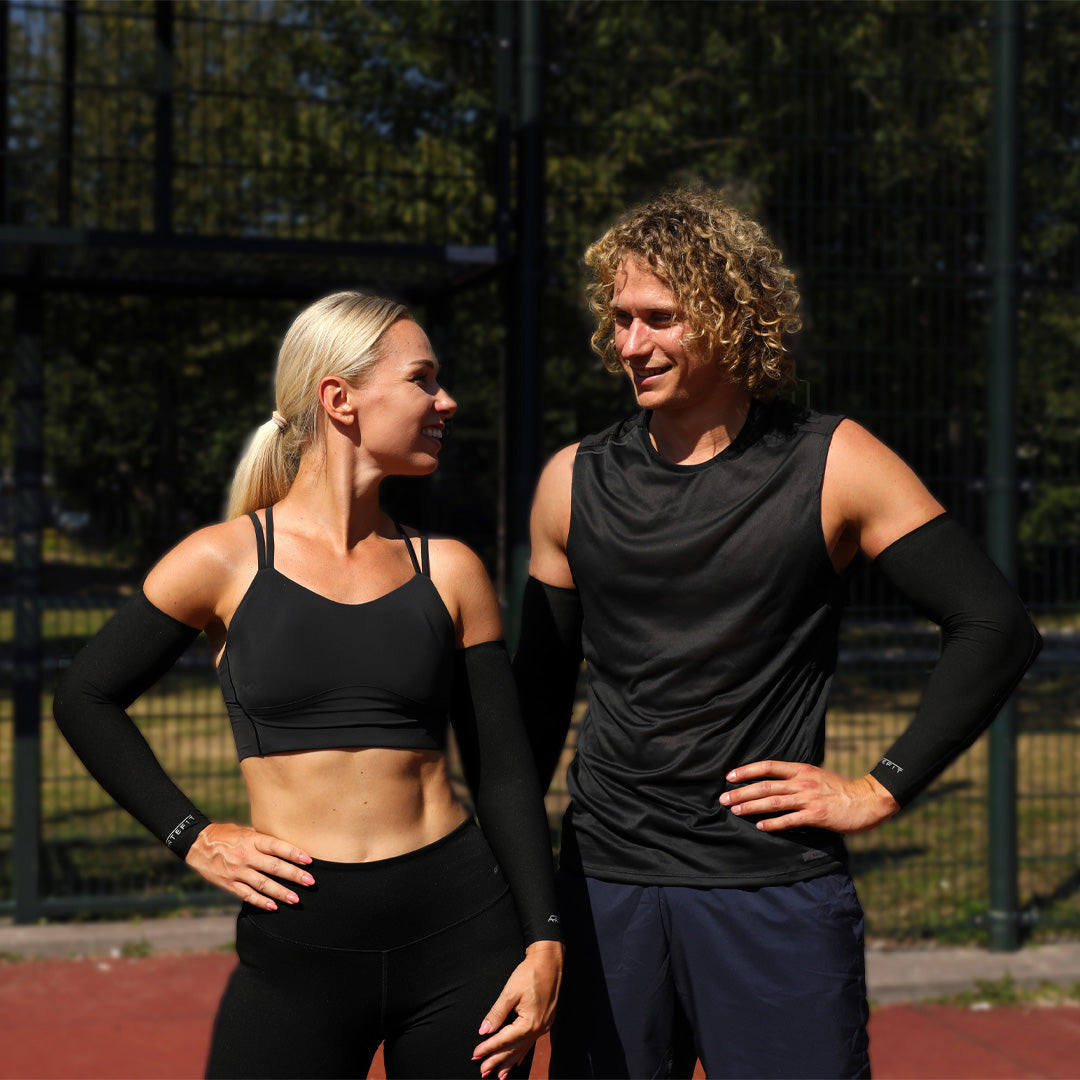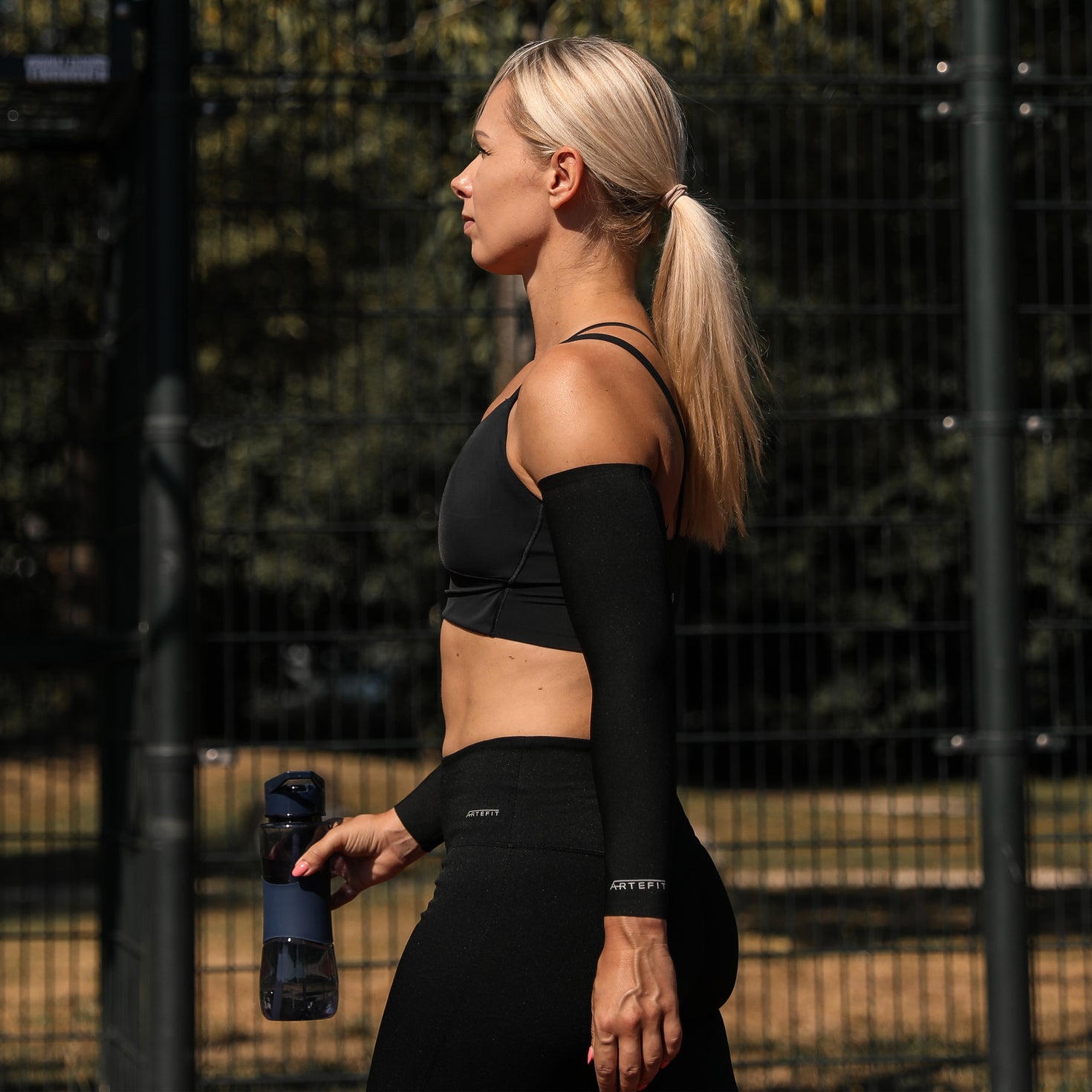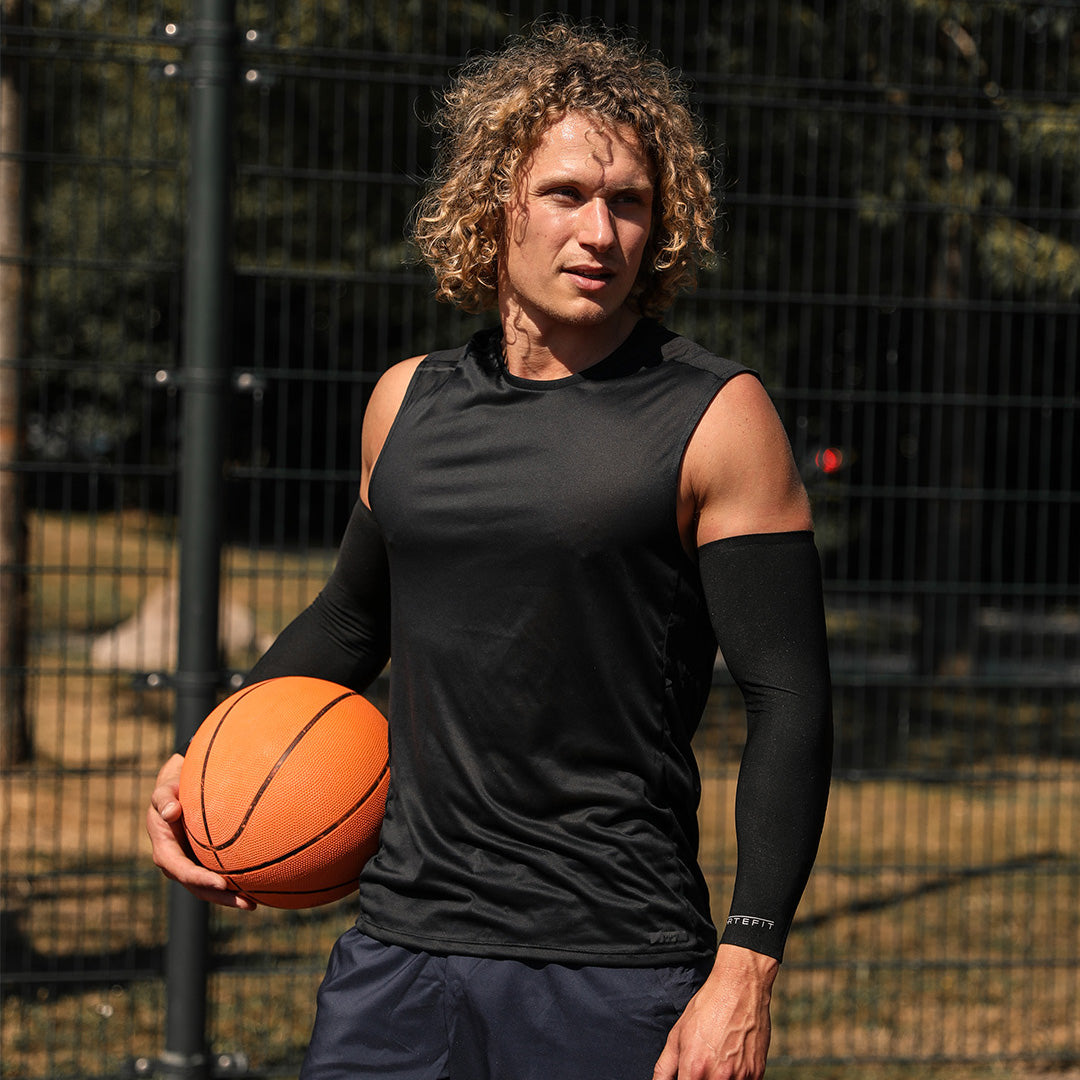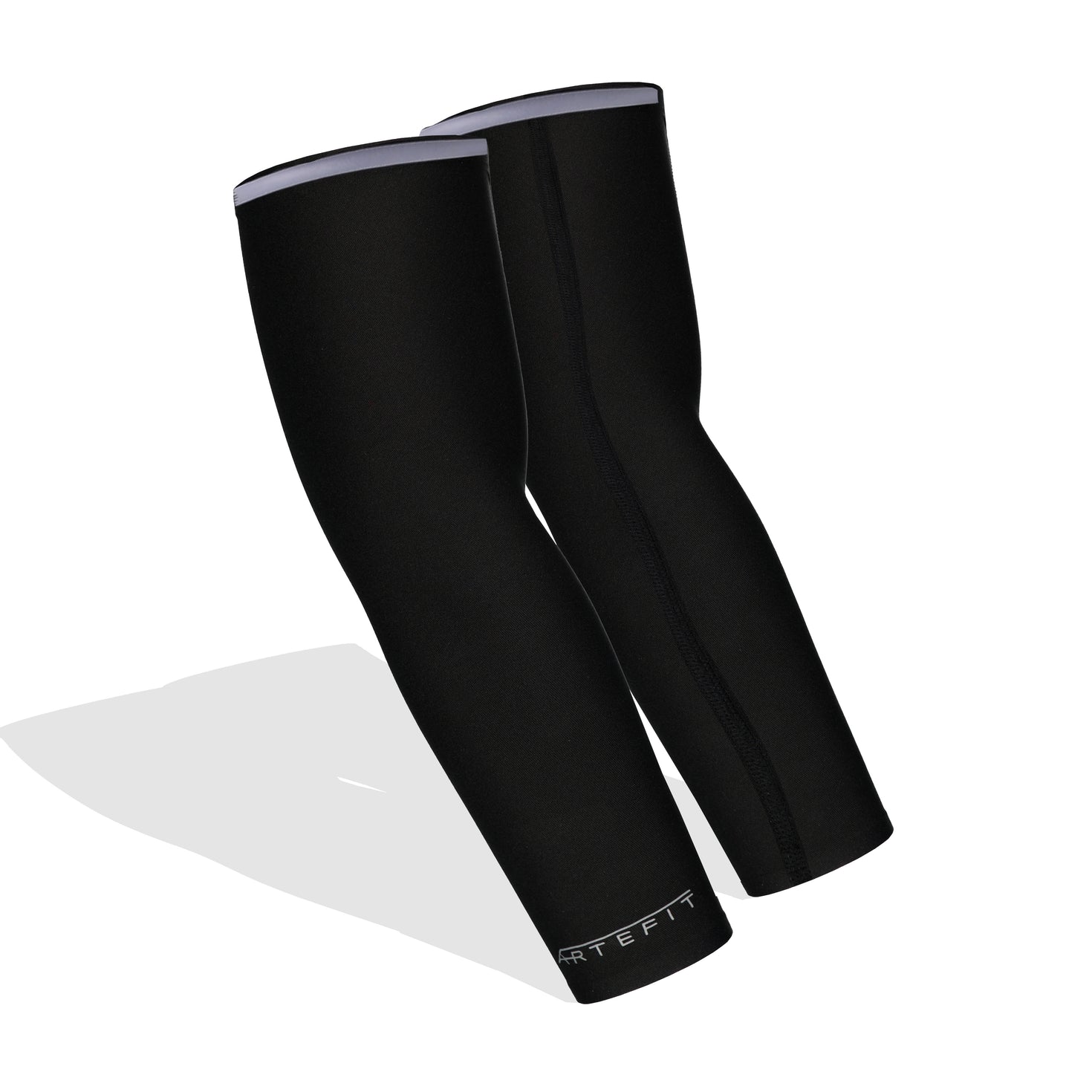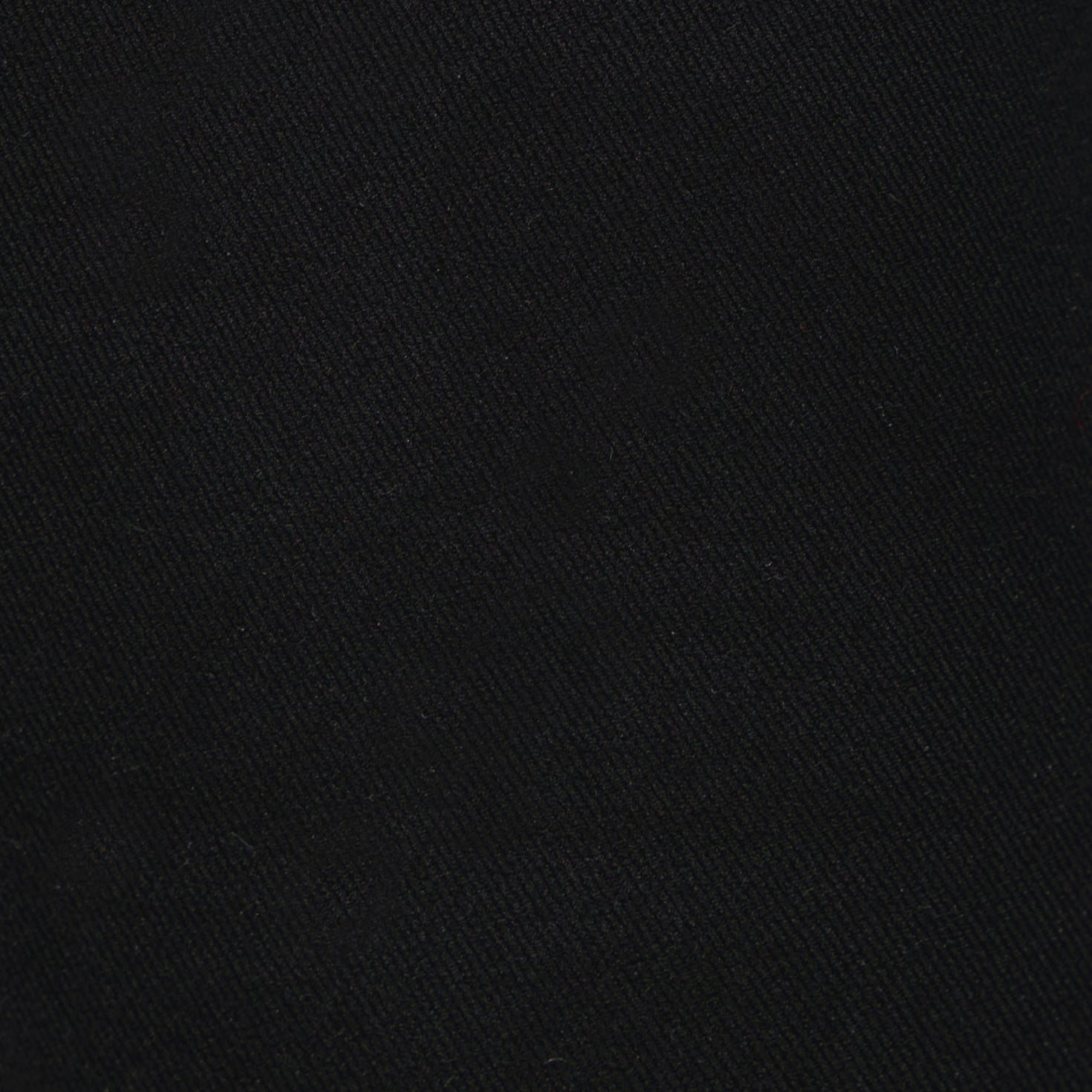 PRODUCT INFORMATION
Size and fit
Washing Instructions
PRODUCT INFORMATION
Artefit Full Arm Sleeves are designed to boost your energy, provide perfect muscle support and optimal comfort. Graduated compression keeps your arm muscles and veins properly compressed and enhance circulation of oxygen-rich blood back to the arms which will boost your energy level! 
Powered by ISKO™RHEACT™ patented technology. A powerful cutting-edge woven compression technology that performs up to 12 hours, targets muscle recovery & improves blood circulation to speed up recovery, and lasts 4x longer than knitted compression due to superior durability. 
Make sure you check our calf compression sleeves, too.  
The benefits of compression
✓ More energy thanks to gradual compression 
✓ Speedier recovery thanks to improved blood circulation and muscle oxygenation
✓ Muscles warm up faster before training
✓ Reduces fatigue as well as risk of injury
✓ Less muscle pain
✓ Improves performance and endurance
✓ Lightweight

Fabric Composition
Artefit compression full arm sleeve

Black – 78% Recycled Polyester/22% Elastane
Quantity in the package: 2 Sleeves
Washing Instructions

Hand wash: 
Wash with tap water and detergent or soap.
Rinse thoroughly with clean water to remove detergent or soap.
Machine wash:
Cold cycle.
Wash colours separately.
Do not use bleach.
Do not tumble dry.
Do not iron.
Do not dry clean.
Wash inside out.
Do not use fabric softener when washing this item.
Related Products