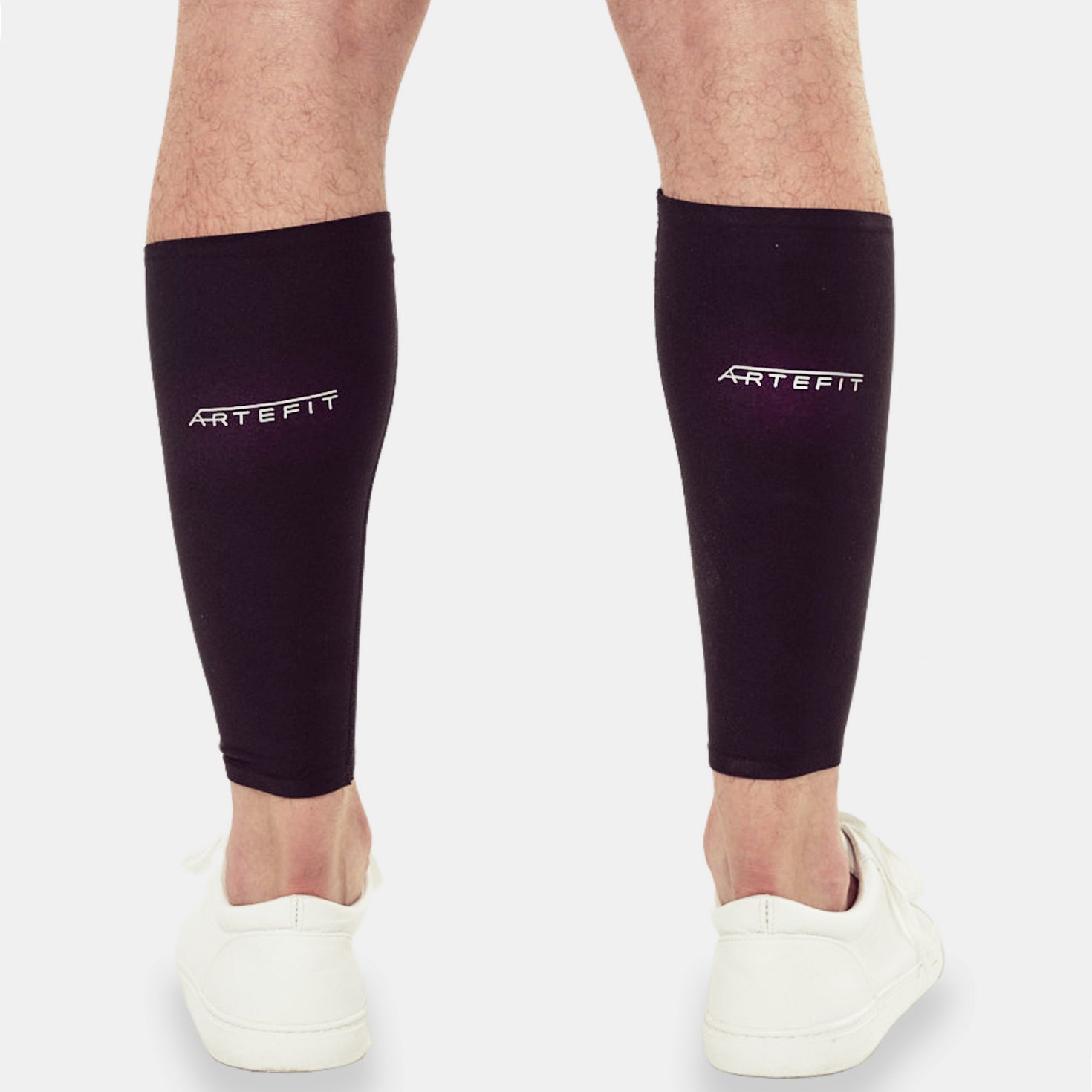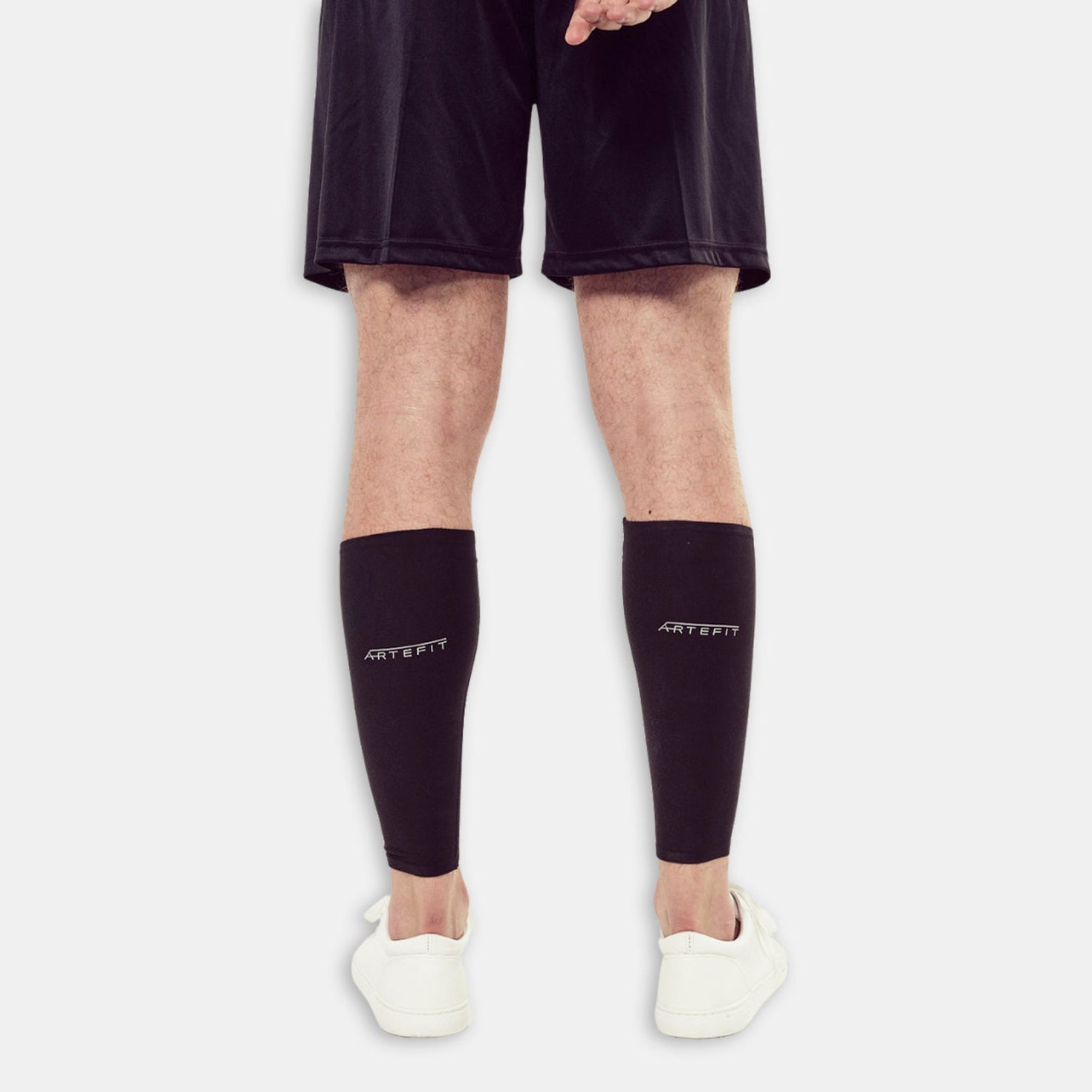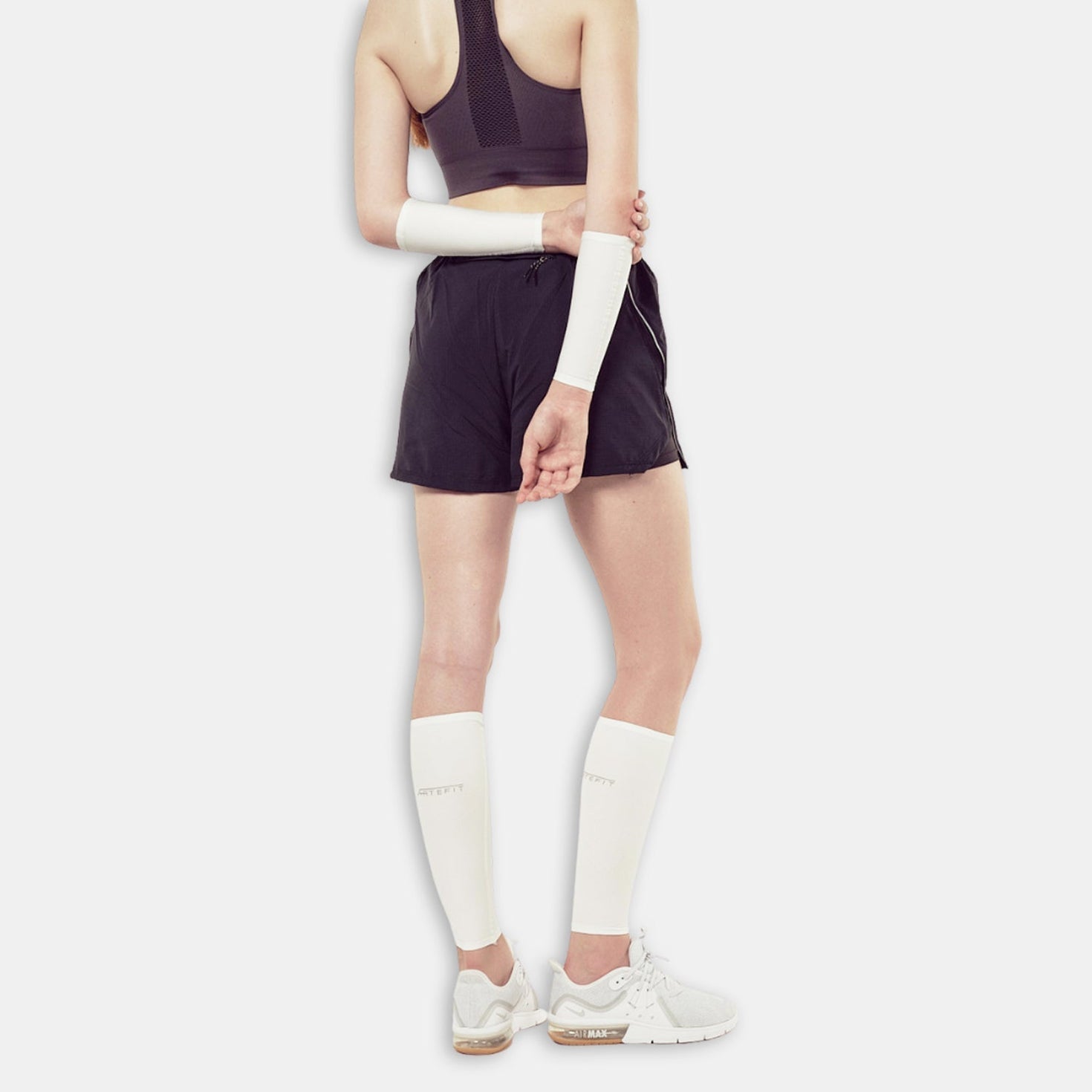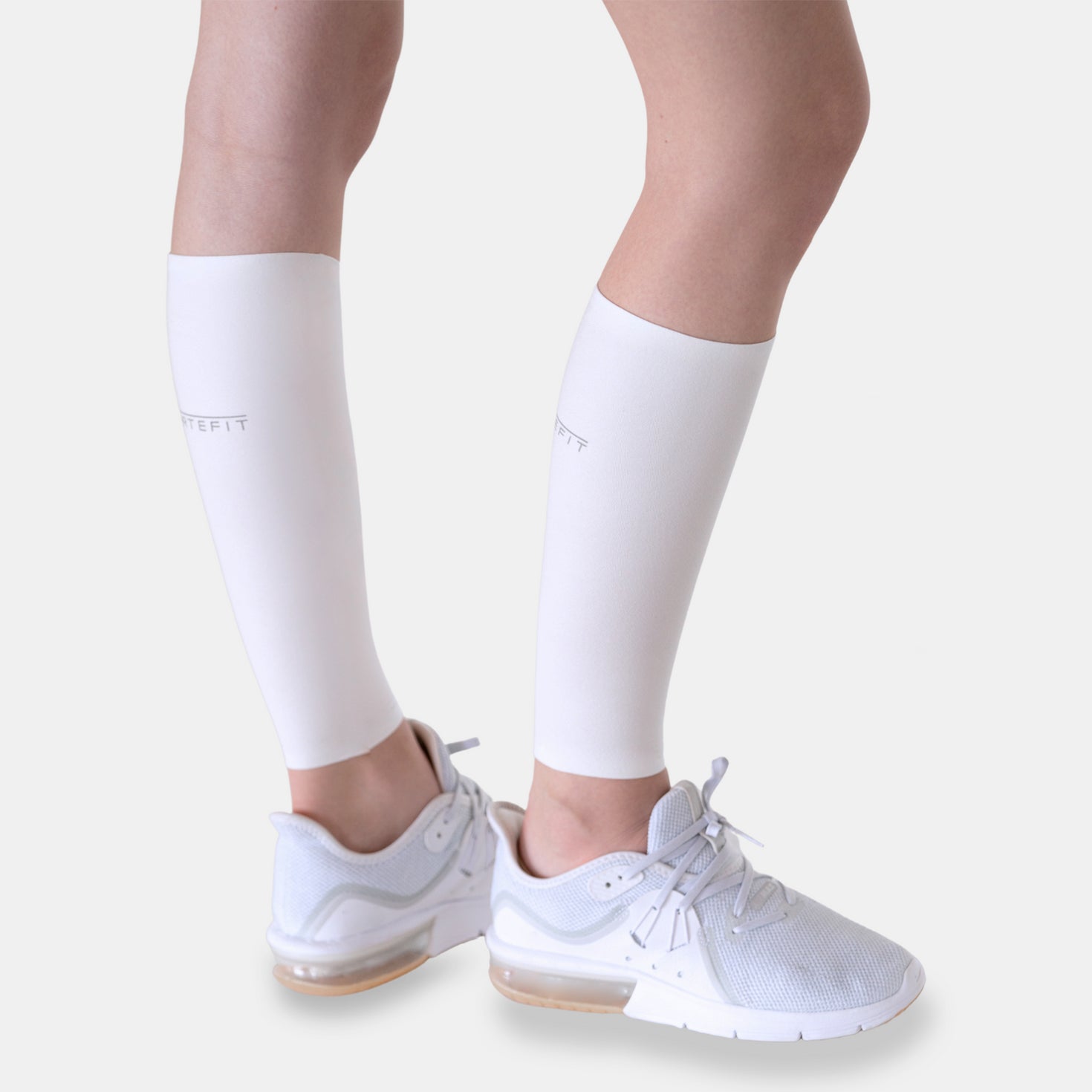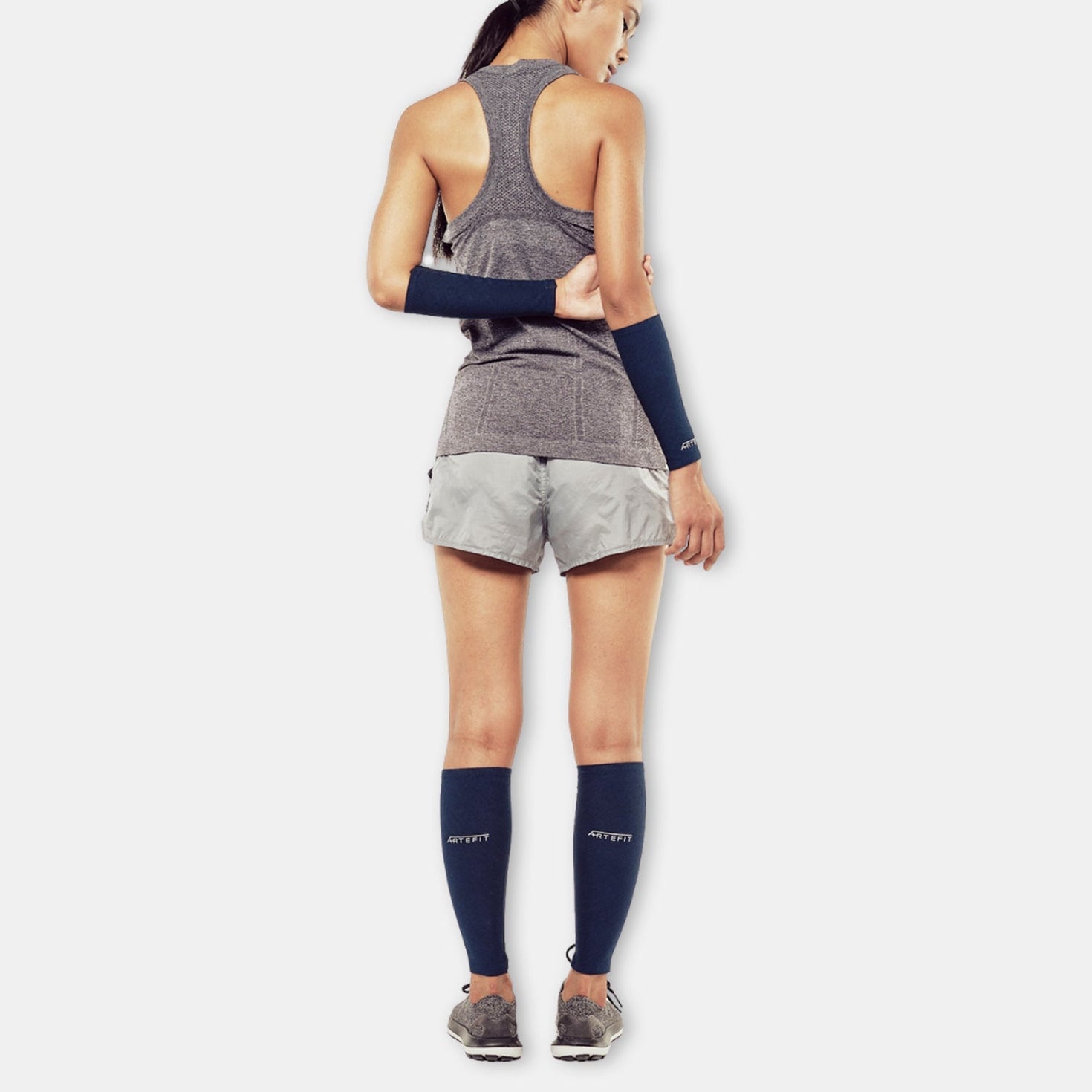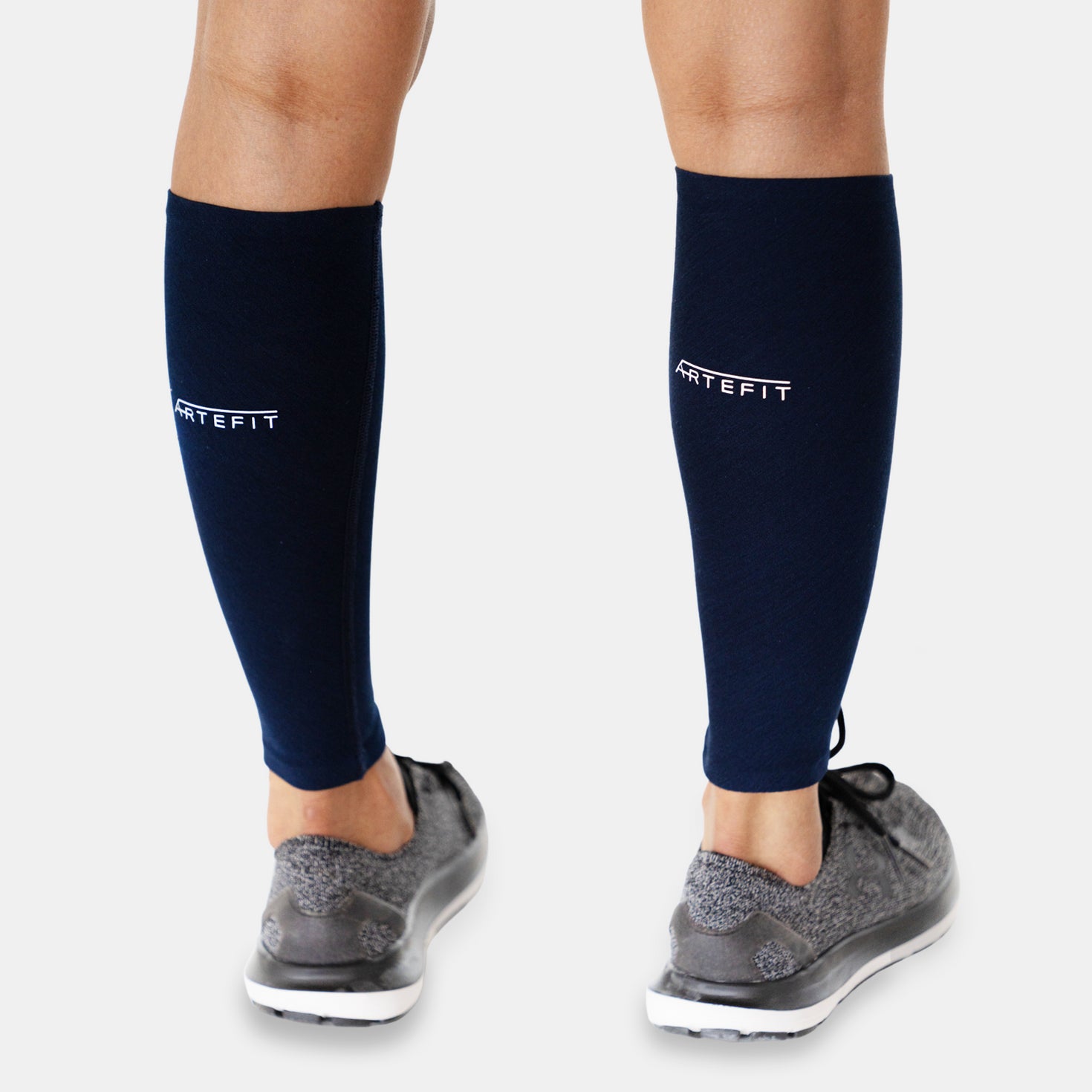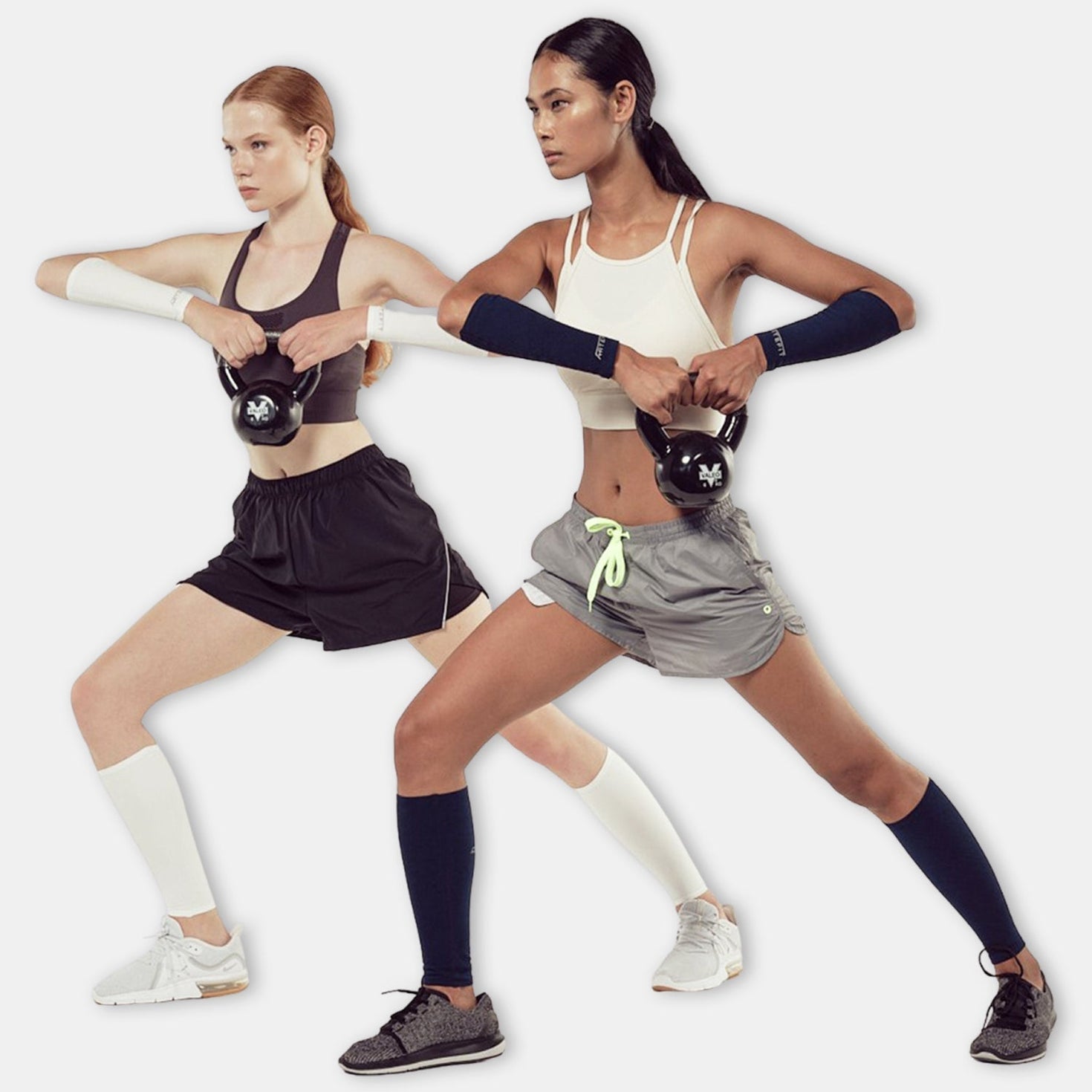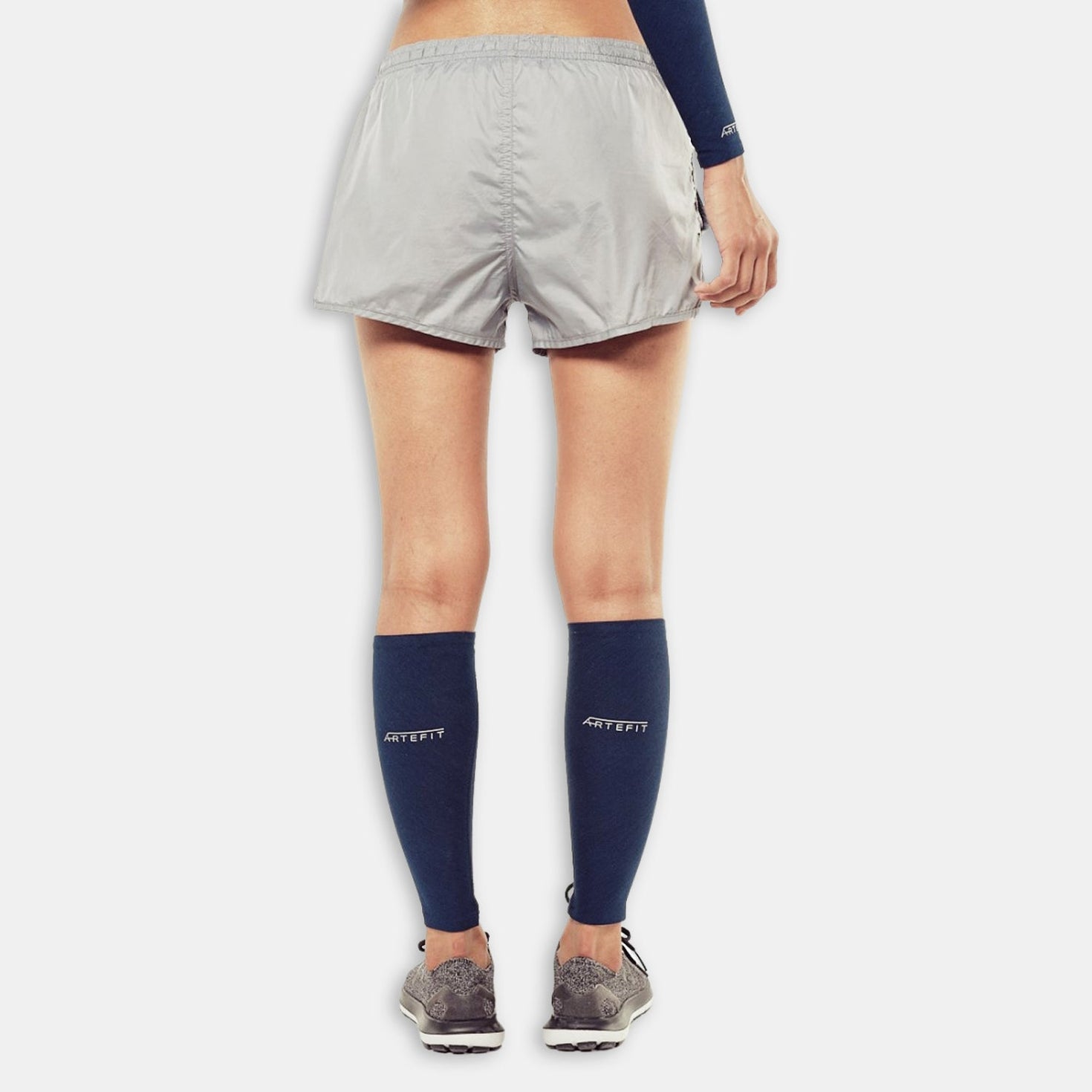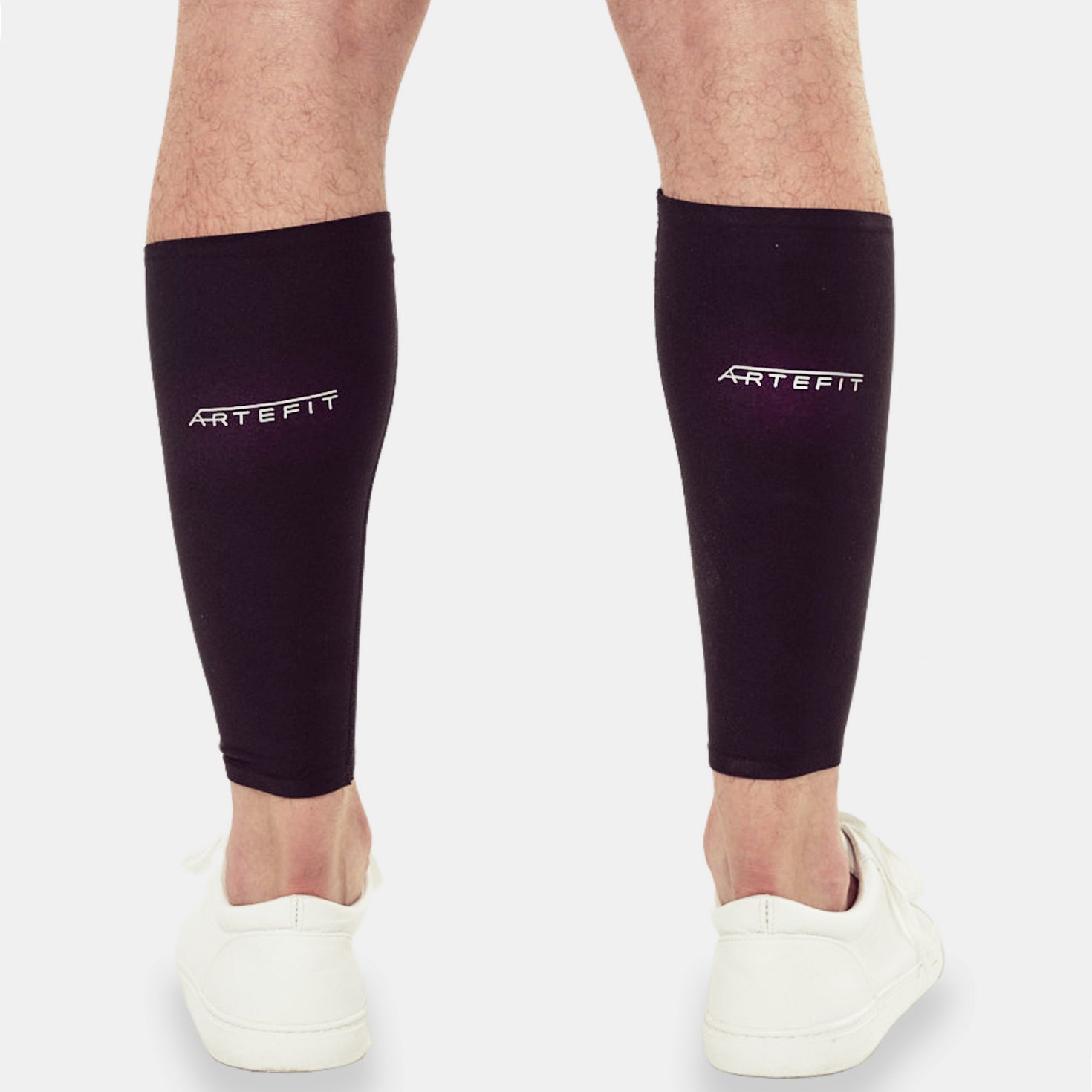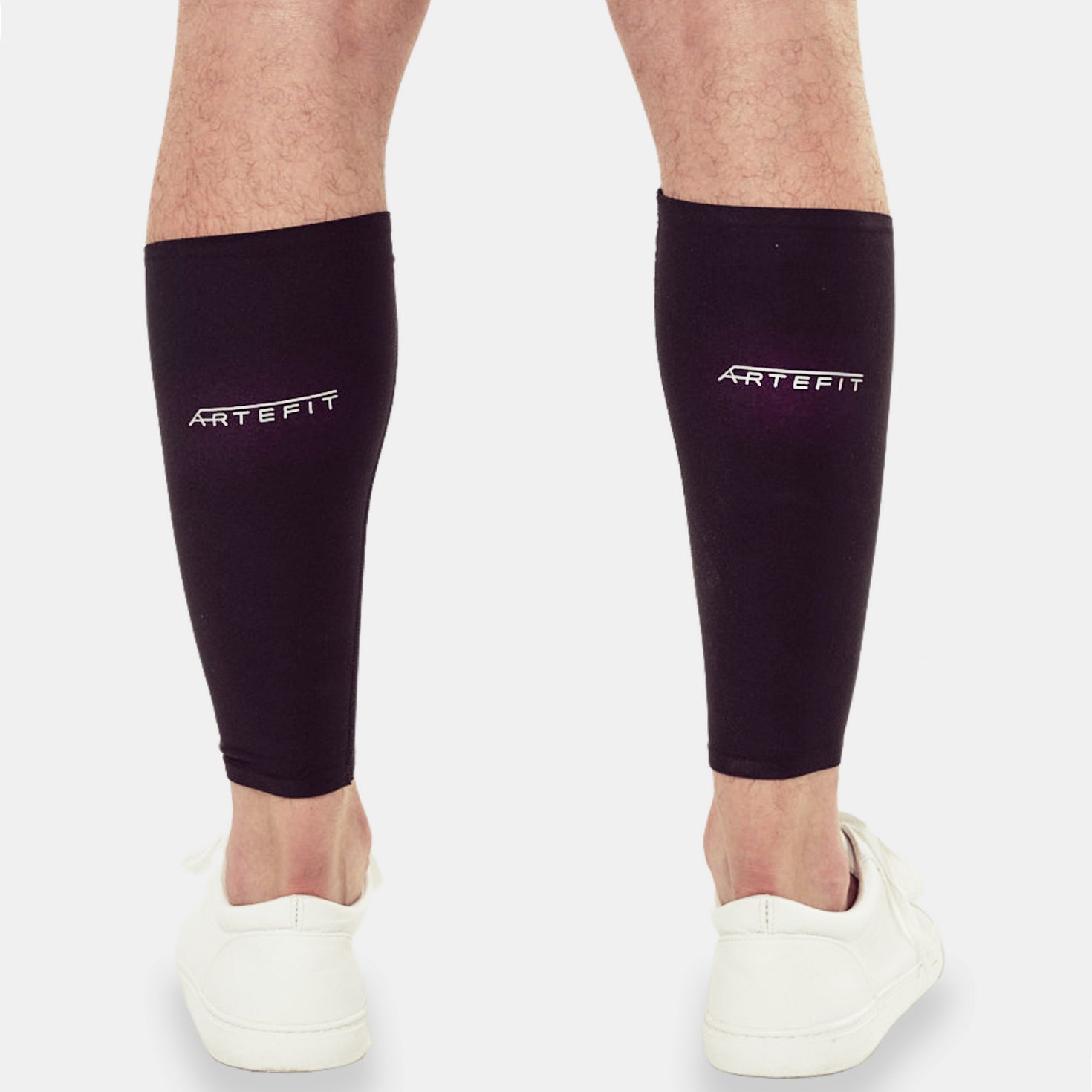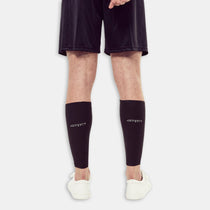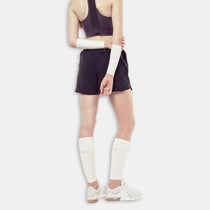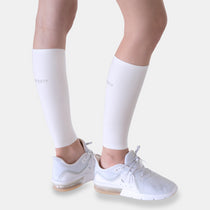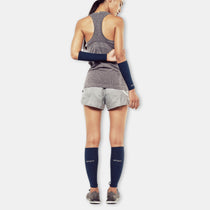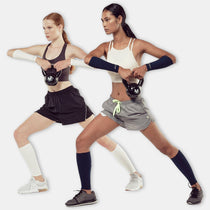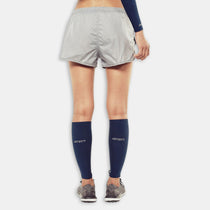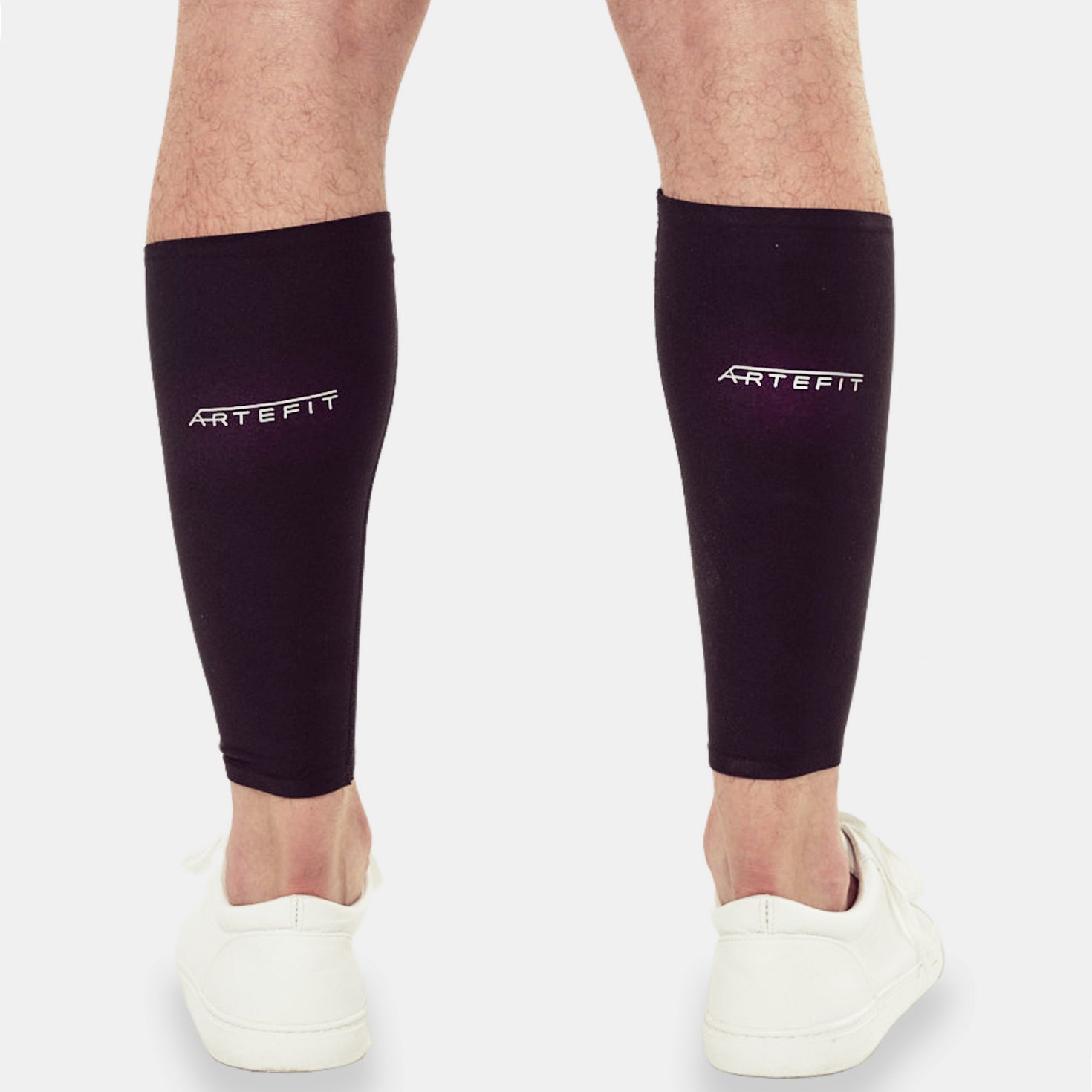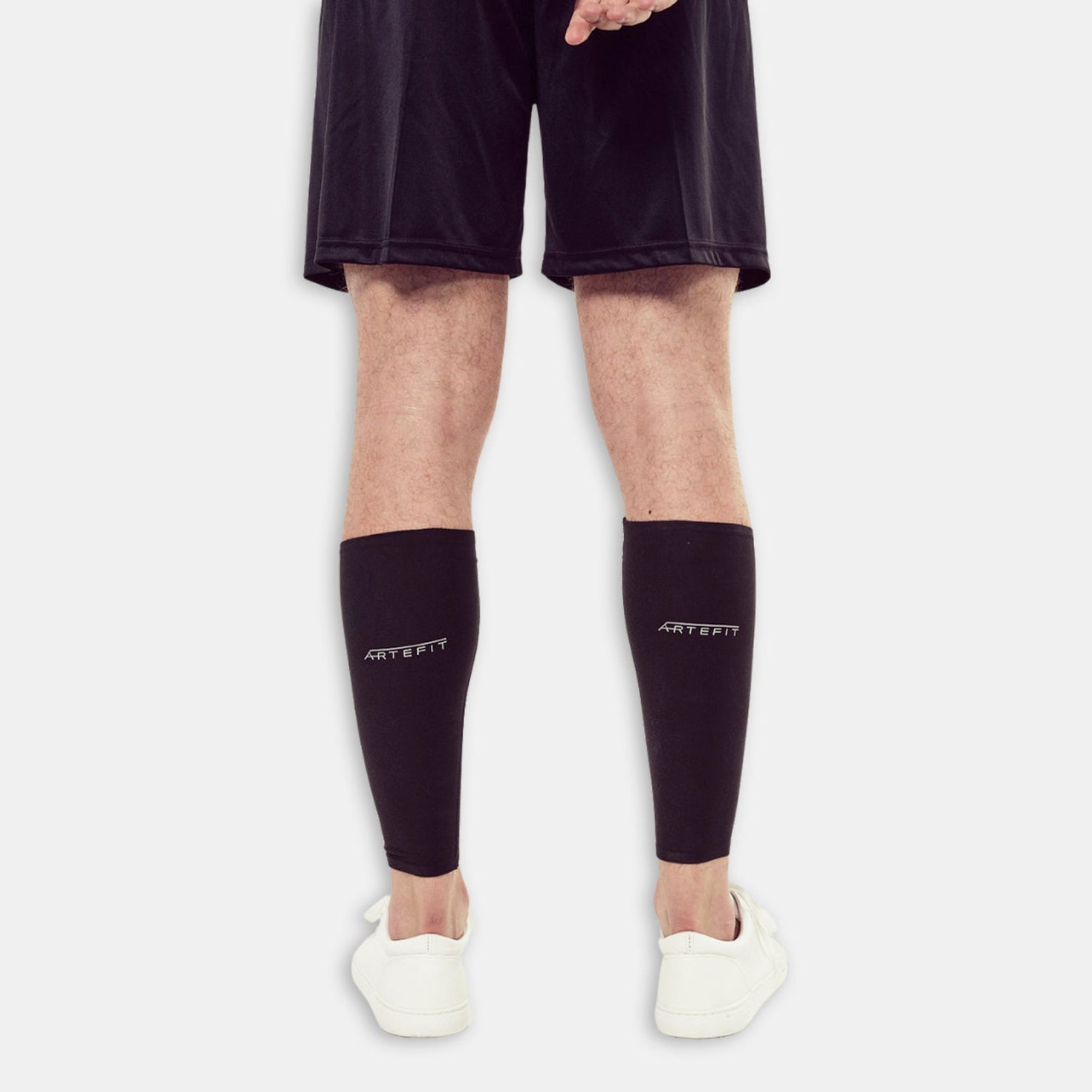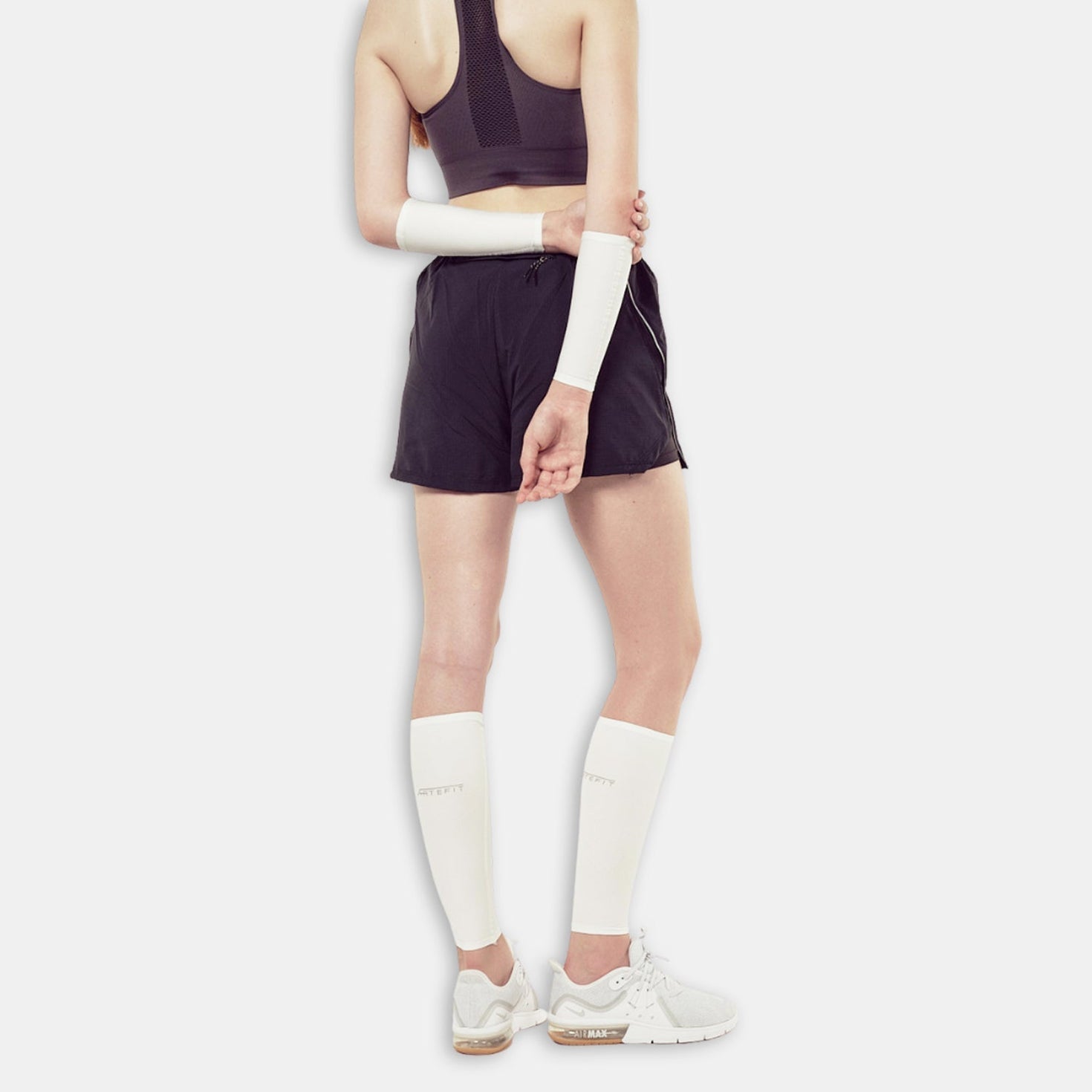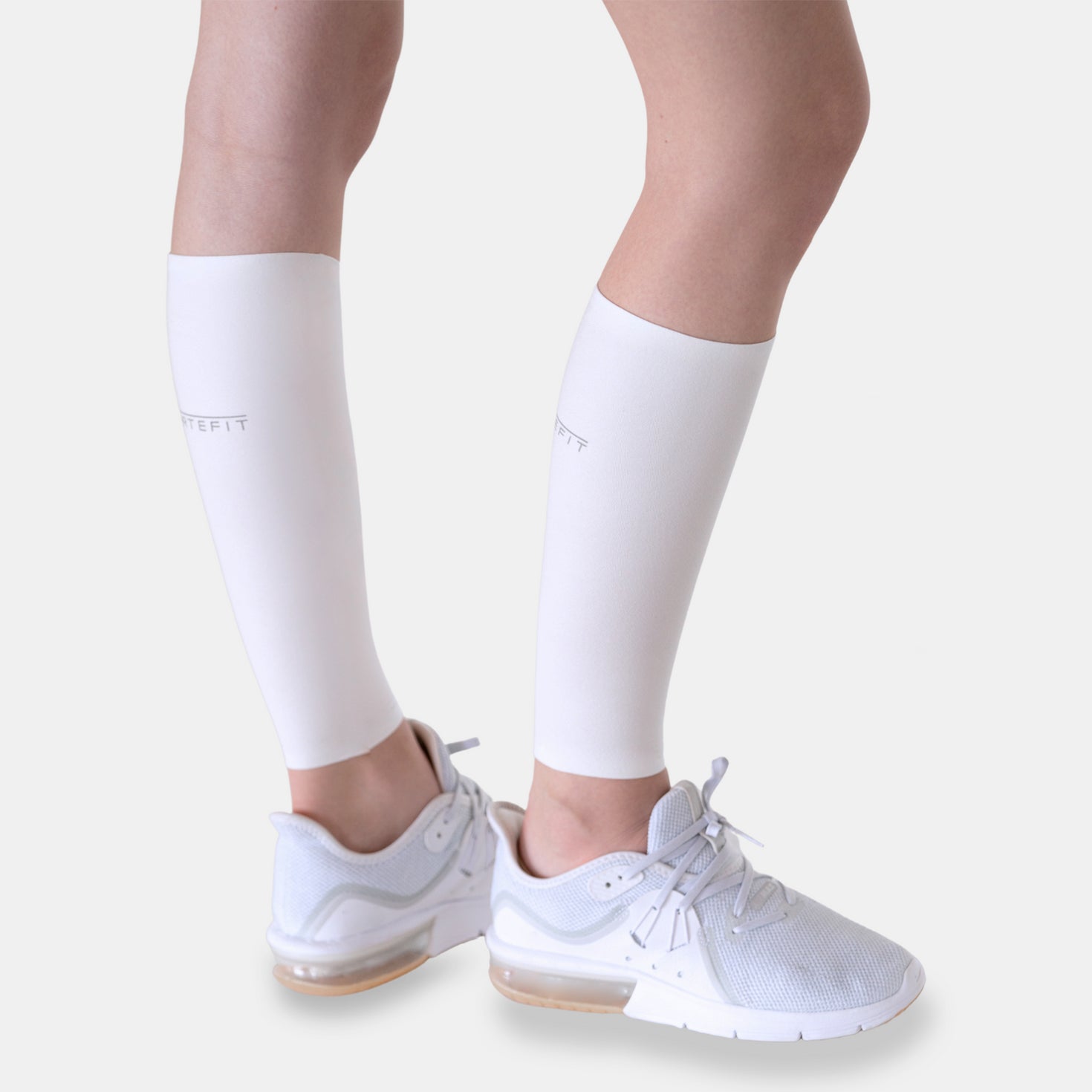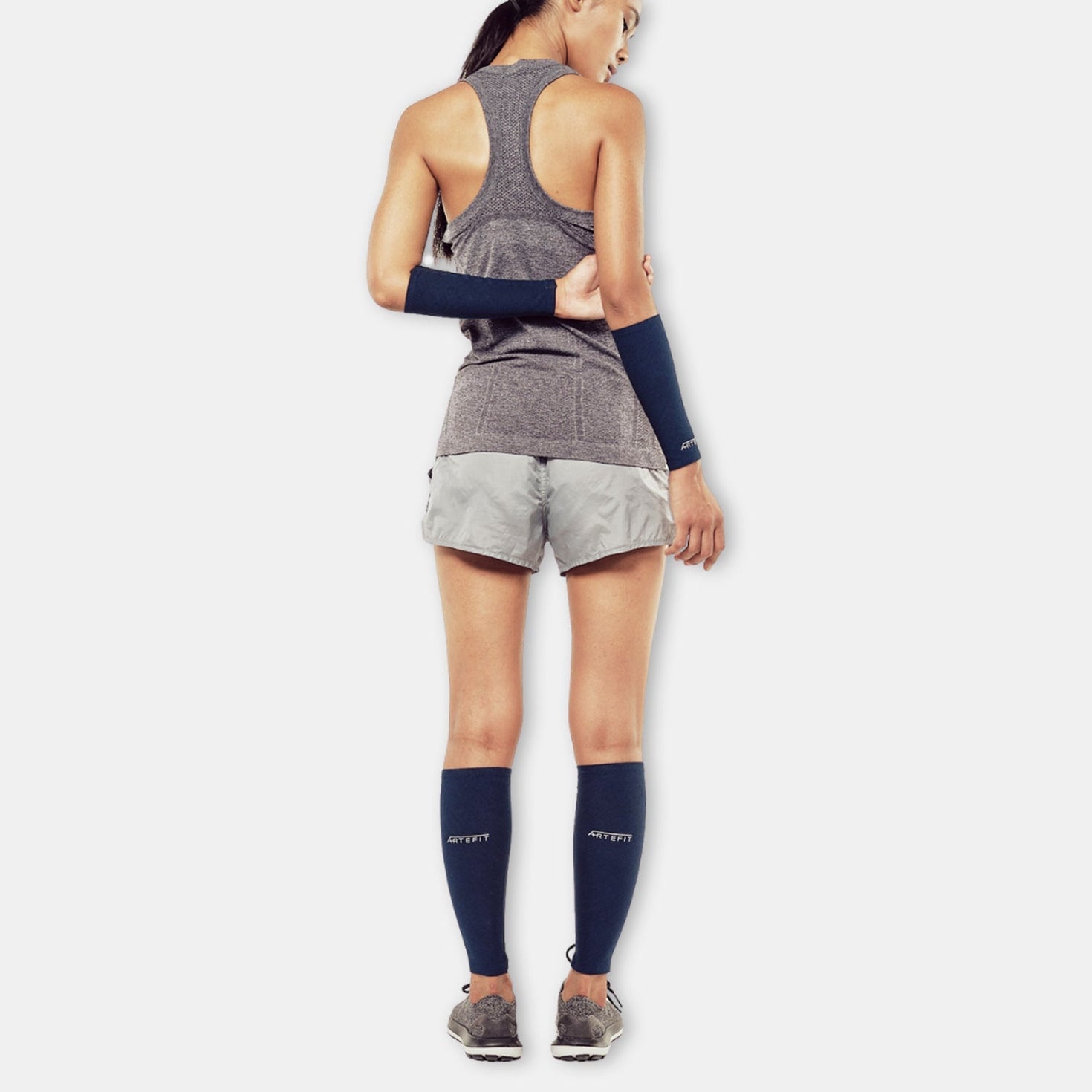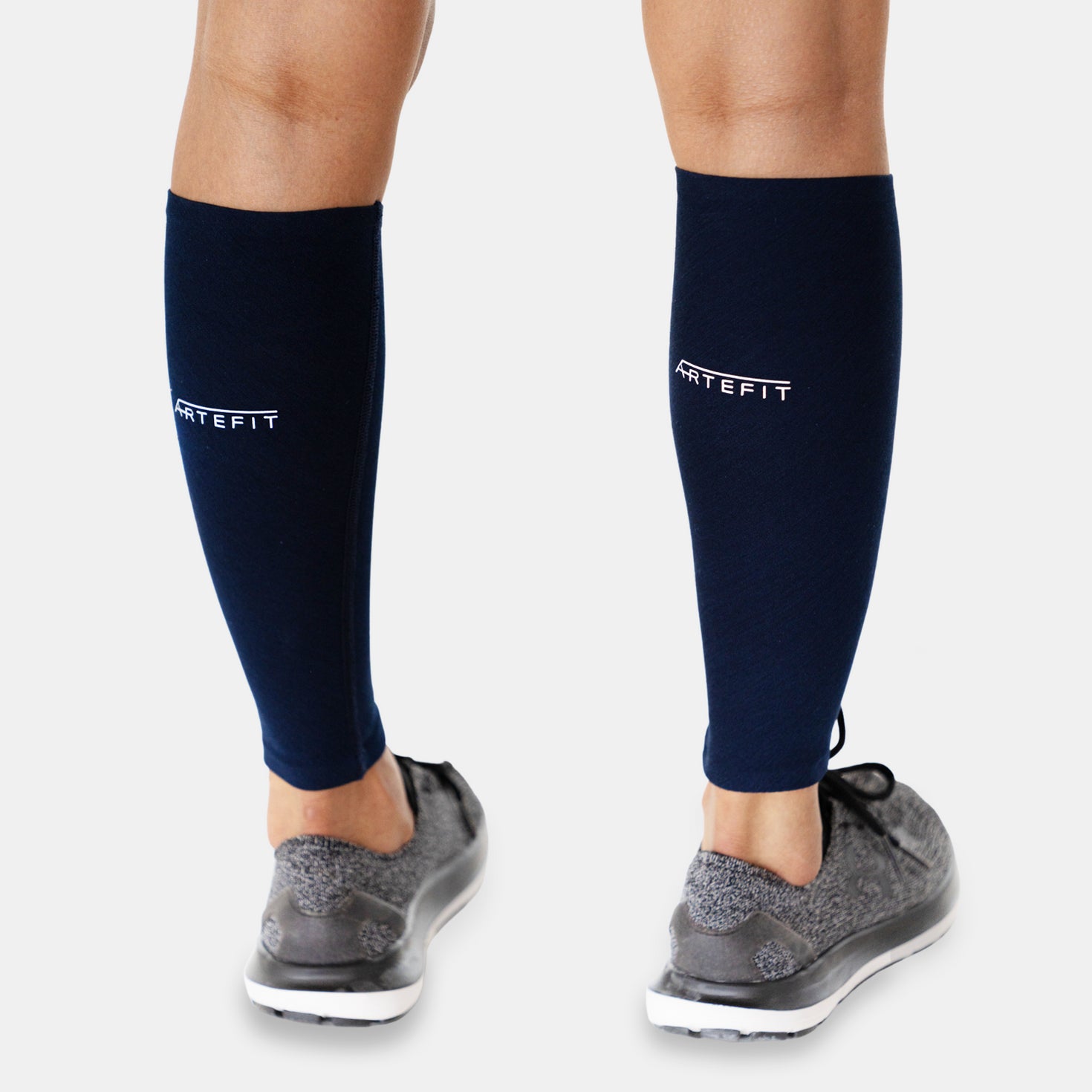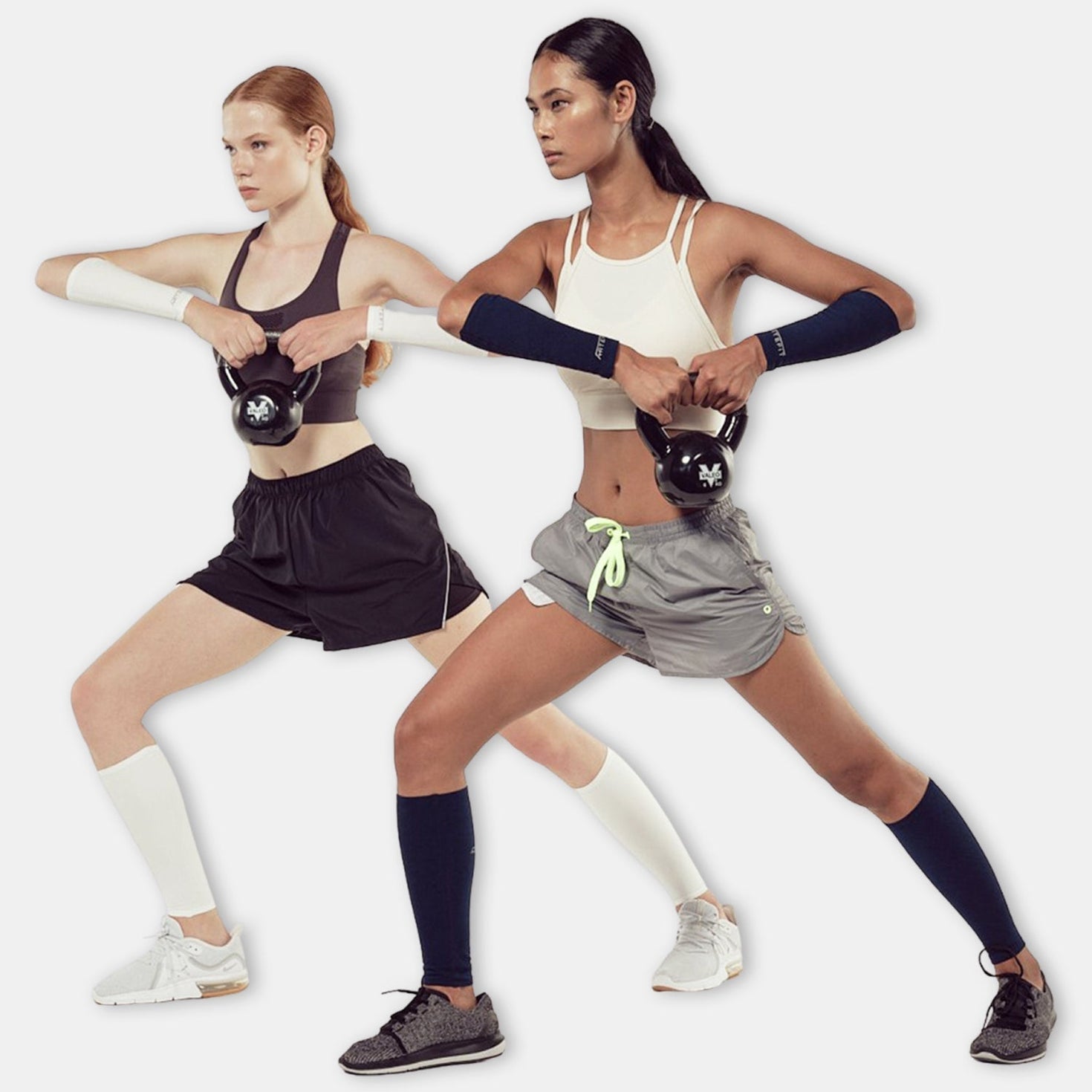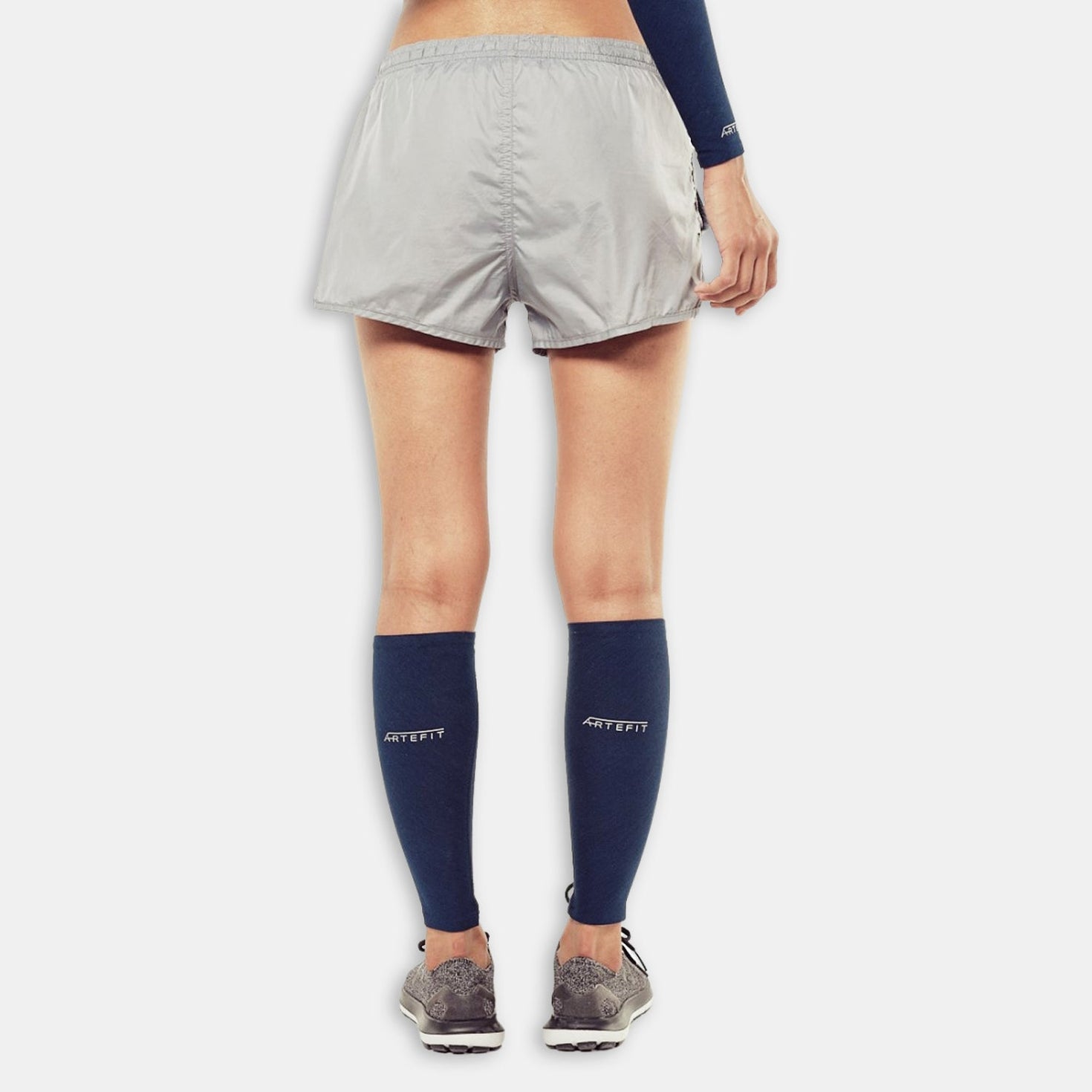 PRODUCT INFORMATION
Size and fit
The benefits of compression
Pack quantity
Technology
Fabric composition
Washing Instructions
PRODUCT INFORMATION
Artefit calf sleeves are designed to improve your energy levels while providing perfect muscle support and maximum comfort when worn. A compression gradient keeps your leg muscles and veins slightly compressed, manipulating calf muscle pumping action to return venous blood to the heart and improve circulation of oxygenated blood back to the legs - leading to higher energy levels! Browse our arm compression sleeves, too. 
Made using ISKO™RHEACT™ patented technology. Powerful, advanced woven compression technology which works for up to 12 hours, stabilising muscle and improving circulation to speed up recovery, and which lasts 4x longer than knitted compression thanks to its superior strength. 
The benefits of compression
✓ More energy thanks to gradual compression
✓ Speedier recovery thanks to improved blood circulation and muscle oxygenation
✓ Muscles warm up faster before training
✓ Reduces fatigue as well as risk of injury
✓ Less muscle pain
✓ Improves performance and endurance
✓ Lightweight
Technology
ISKO RHEACT™ is the world's first woven compression technology for apparel. One crucial feature of ISKO RHEACT™ fabrics is that they are all woven, as opposed to knit. These products offer users greater strength and superior performance, keep their shape over time and have a much greater capacity for recovery than any knitted alternative. ISKO RHEACT™ woven compression technology provides compression for 12 hours.
Fabric composition
Artefit compression sleeve for calf, black – 78% recycled polyester, 22% elastane
Artefit compression sleeve for calf, indigo – 50% cotton, 38% polyester, 12% elastane
Artefit compression sleeve for calf, white – 79% polyamide, 21% elastane
Washing Instructions

Hand wash: 
Wash with tap water and detergent or soap.
Rinse thoroughly with clean water to remove detergent or soap.
Machine wash:
Cold cycle.
Wash colours separately.
Do not use bleach.
Do not tumble dry.
Do not iron.
Do not dry clean.
Wash inside out.
Do not use fabric softener when washing this item.
Related Products